Our fleet of bikes
We have a bike for everyone

We have a bike for everyone
no matter your age, height or skill level.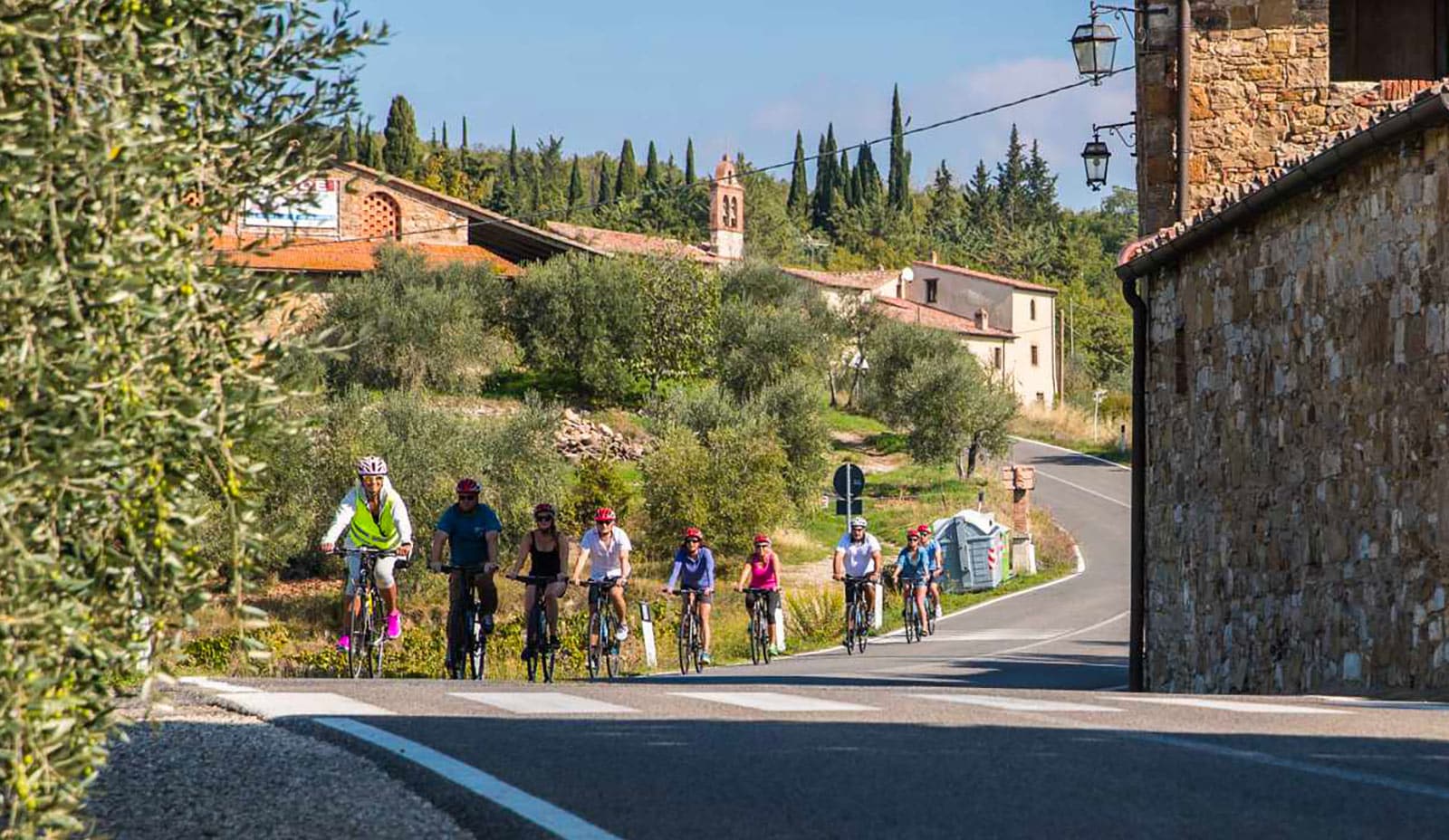 Introducing the Bike Florence & Tuscany Fleet
Bike Florence & Tuscany shows the same care in choosing quality equipment as we do in selecting organic vineyards and authentic food partners on our tours. Each aspect of the bike is carefully considered for the type of riders and the destination on their exclusive itineraries in the discovery of Tuscany.
Relying on our years as amateur bike racers and Piero's intense experience as a bike shop owner, we selected the best equipment for our guests which is most suited for their safety, pleasure and skills.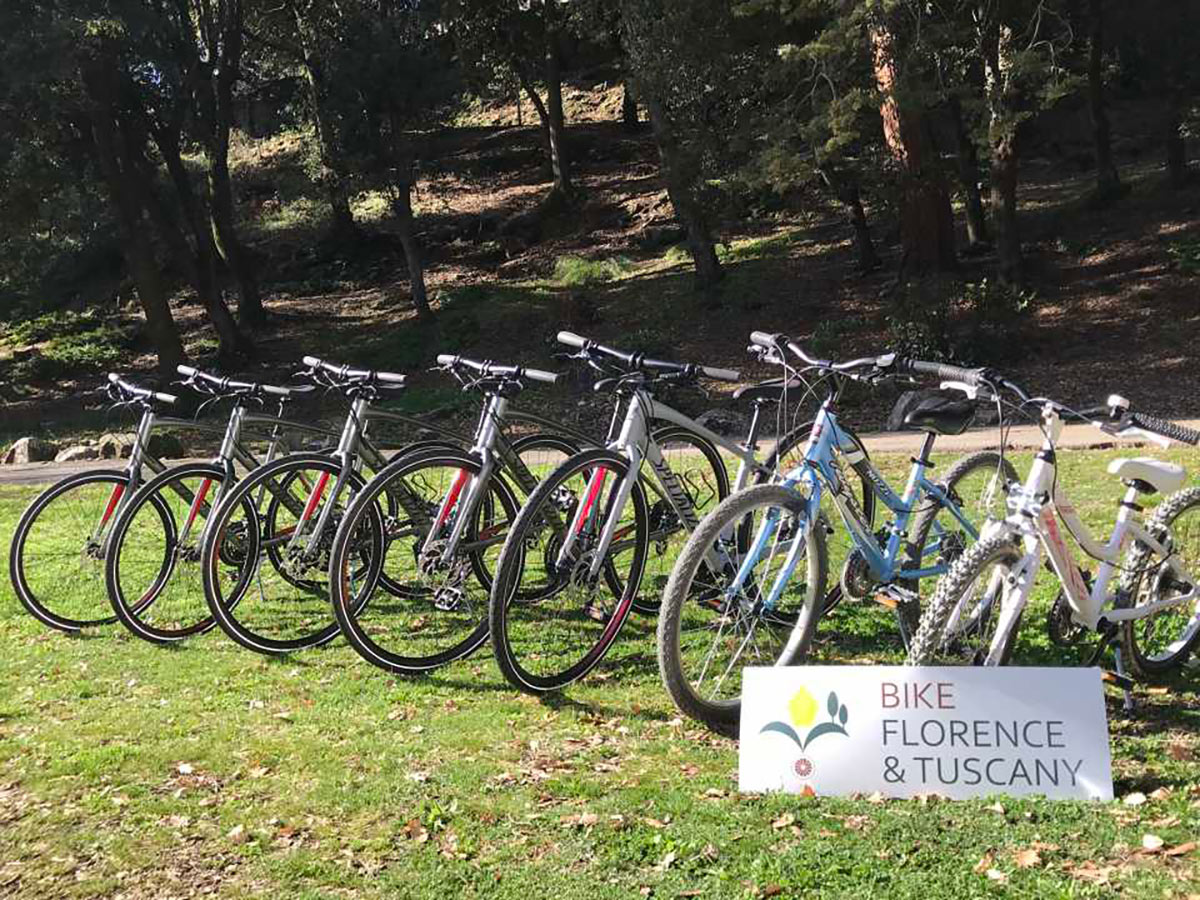 These hybrid bikes are trendy, lightweight and comfortable: specialized Sirrus Comp Disc with 27 handle gears will give you the perfect ride. They are easy to handle and fun to ride. These bikes will have you conquering those Tuscan hills so easily that you might want to keep exploring beyond our itinerary.
These bikes consist of super light aluminium frames which have been optimised for tourism, this means you won't stay bent over the handlebars! You will be seated in a relaxed position with your head up high so you can take in that renowned Tuscan landscape and admire the stunning panorama.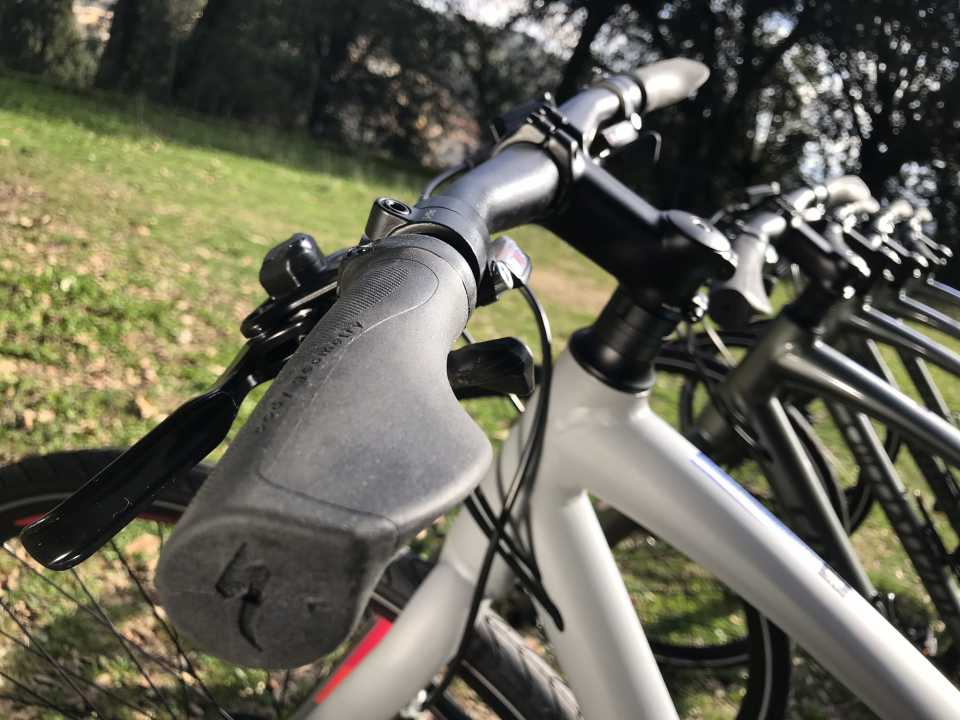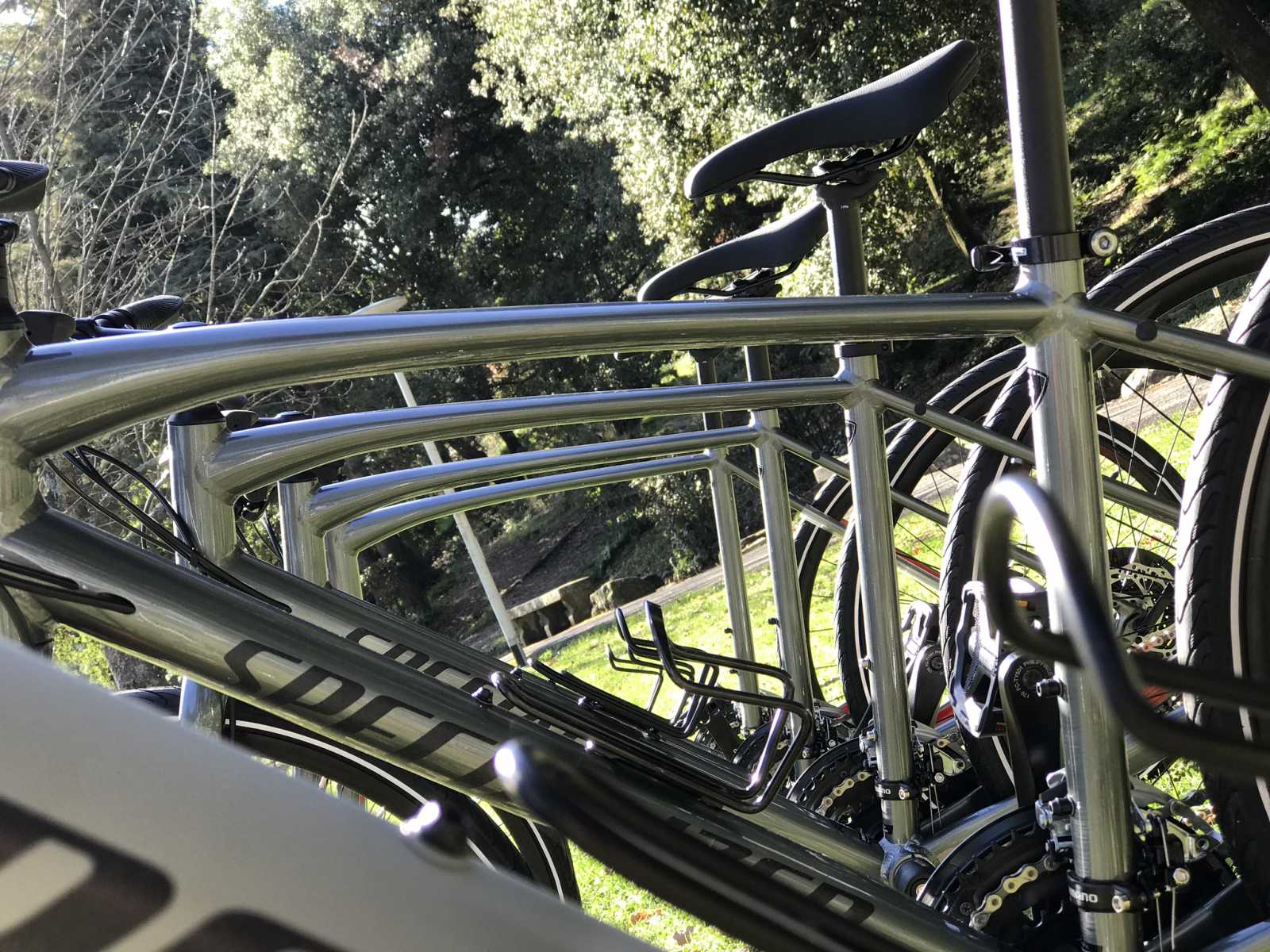 And that's not all: you will appreciate the contoured saddle and grips, shaped for great leisurely cycling.
These bikes are equipped with front and rear hydraulic disc brakes. This is for for added safety; without a doubt, in either wet or dry conditions, these are the most modular and powerful brakes.
These bikes are suitable for everyone.
E-Bikes & The Newest Addition to our Fleet
No one should ever be excluded from enjoying a slow travel adventure!
Is there someone in your group that doesn't go cycling anymore yet would love to join the pedalling party in Tuscany? Or someone who is a casual biker and the idea of a few Tuscan hills makes them just bit nervous?
For a quality ride, we have chosen Bianchi e-bikes, an Italian brand known for its quality production. After years of testing, they have developed a sophisticated system that uses a combination of pedalling and a battery operated motor which kicks in on the more challenging parts of the itinerary. With no extra controls or switches, the motor will softly add a bit of sprint in to help lighten the effort allowing the biker to pedal naturally.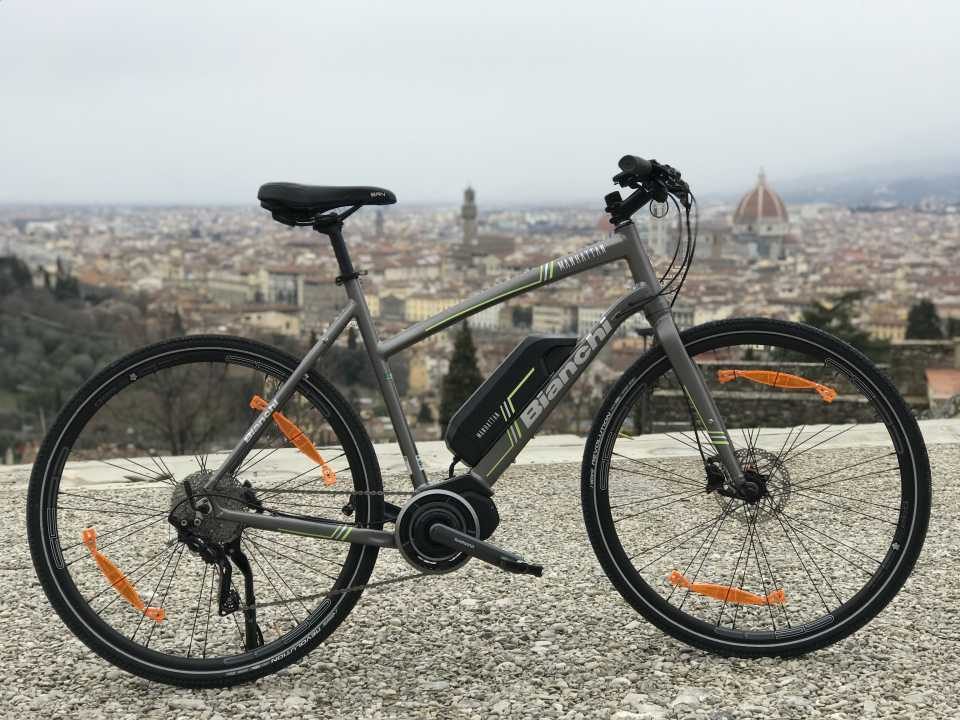 For those who are concerned about not being in shape, or for those who haven't saddled up on two wheels for a while we have an alternative so that they don't have to sit on the sidelines for this beautiful experience.
Bikes for your Children & Kids
– MTB 24″ for heights between 130 – 140 cm / 4' 2" – 4' 5" ft/in
– MTB 20" for heights between 120 – 130 cm / 3' 9" – 4' 2" ft/in
A Tow Bar (suitable for the 20"MTB, small children) converts a standard child bicycle into a trailer bike. The child can be attached to the parent bike or pedal/freewheel independently of the towing adult. When in the towing position, the front wheel of the child's cycle is raised away from the ground to prevent them from steering independently. Should your child be capable of riding, the tow bar can be either unfastened along the way or definitely not provided to allow him/she to ride independently from you.