Fall in love with cycling in Tuscany!
Piero and Elena at Bike Florence & Tuscany are the best local guides for a fun exciting cycling tour in Tuscany.
This is the experience you want to have while visiting Tuscany: extra special attention to guest services – it just comes naturally to Bike Florence & Tuscany and exclusive itineraries – exactly what you are looking for when cycling around Florence, through the Chianti region, to Siena, then on to San Gimignano and beyond!
The Bike Florence & Tuscany team features only carefully selected scenic roads with limited traffic which make for the best itineraries.
These biking tours are tailor-made for the occasional, regular and avid bikers of all ages: discover the genuine Tuscan atmosphere, beautiful Chianti scenery, delicious wine and tasty authentic flavors of Tuscany.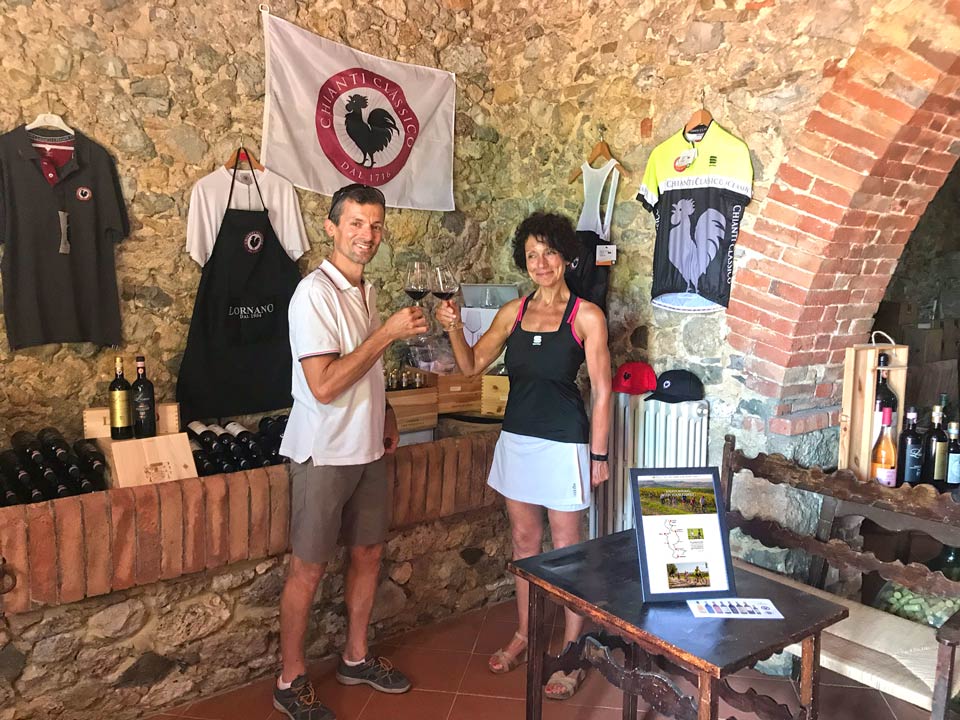 Our passion for cycling and Tuscany has allowed us to create itineraries that are ideal for all levels & types of experiences.