FALL IN LOVE WITH TUSCANY BY BIKE
TAKE YOUR TIME, IT'S YOUR VACATION...
ENJOY BIKING WITH YOUR FAMILY...
FALL IN LOVE WITH TUSCANY BY BIKE
TAKE YOUR TIME, IT'S YOUR VACATION...
ENJOY BIKING WITH YOUR FAMILY...
EXHILARATING
BIKE TOURS IN TUSCANY!
WE BELIEVE THERE IS NO BETTER WAY TO EXPLORE TUSCANY THAN BY BIKE!
Our passion for cycling and Tuscany has allowed us to create itineraries that are ideal for all levels & types of experiences.
Ciao Toscana in bicicletta!

 
As lovers of cycling and all things Tuscany, we are dedicated to sharing with you
the many treasures of our beautiful land. Using our years of experience and local knowledge,
we have created a range of itineraries to showcase the best that Tuscany has to offer in a day
that you will never forget!
Mixed fitness levels? A family with small children? Traveling solo? No Problem!
With full van support, high-end light frame hybrid bicycles, e‐bike options, guided by the best knowledgeable, engaging tour leaders thru most picturesque low‐traffic back roads, we have
a tour that is right for you!
Across all age‐groups and all fitness levels, we take care of all the planning, logistics, safety and
equipment so that all you need to do is enjoy!
Discover that Tuscany is not just Florence!
Find below your absolute biking tour, immerse yourself in the Tuscany
of your dreams.
FLEXIBILITY & UNDERSTANDING
Everyone can ride at their own pace on our small group or private & customized biking tours in Tuscany. We have a tour for every skill level, from Novice to Expert!
PROFESSIONAL & KNOWLEDGEABLE TOUR LEADERS
QUALITY BIKES FOR EASY PEDALING
OUR VISION OF EXCELLENCE
Means extra value for you as we incorporate only the best in our tours: the best culturally intriguing and amazing cycling experiences in Tuscany, quality vineyards, organic food, gelato stops, full guidance & support vans.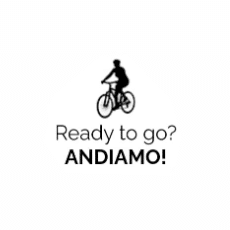 BIKE FLORENCE & TUSCANY
IT'S ALL ABOUT YOU!
Bespoke bike tours, intimate & immersive
Engaging & fun tour leaders
Tireless attention to details
Extraordinary itineraries
Pristine support vans, helmets and bikes
Professional and insured operation
Great ride, flexible itinerary, super friendly capable guides
We had a great ride through Tuscany in autumn 2013. It was rainy in Florence, so Piero put the bikes on the rack and we hopped in the van and drove for half an hour to the south where it was dry. From there we had a great ride to Siena…
Downhill to Florence – A day to remember!
Our family of 4 enjoyed a great ride through the Tuscan country side, into the beautiful city of Florence. The pick up and drop off service was great; the bikes were in top shape and rode easily. Our guide, Elena, was helpful, informative and ever so friendly. We had a great lunch in Fiesole, stopped for many pictures of the countryside and city below, and just had a wonderful time. It was truly a day to remember. Thank you Bike Florence&Tuscany! When we come back, we will look you up again!
Relaxing break from city sight seeing
I would highly recommend this experience. You not only get to see the beautiful countryside, but you really get a real taste of the Chianti region of Tuscany.
One of the great experiences I've had…ever!
A perfect day in Tuscany
Buona sera Piero, I just wanted to thank you for a "perfect" day in Tuscany. The whole family enjoyed the biking and wine tasting immensely! The choices of villages, roads, wineries and the fantastic restaurant in Monterrigioni could not have been better. You and your staff, Elena and Simone made everyone feel at ease which enhanced the experience even more…
Best day of our holiday, the only way to see Florence!
We were 2 families (4adults and 5 kids). Piero and Elena (our guides) were perfect! They prepared everything perfectly in advance, created a custom route for family with kids – adjusted the trip based on all of our ability, and overall created a perfect day. We were able to see all of the major sites of Florence without the feeling of fighting crowds, waiting in line…..
Most amazing day!!
My fiancé and I did the bike tour for wine lovers! It was gorgeous!! Piero and Elena were very fun and helpful and focused on what they could do so we would have a great time.
Biking experience in Florence
If you are remotely fit and want a unique experience biking around the unconventional Florence (or an escape day from crowds), then I strongly recommend the Bike in Florence&Tuscany city tour…
It is more than a bike tour, it's an experience for all involved!
Best biking tour in Italy. Piero and his team took us on 2 tours one in Chianti and one in Valdarno region. We had the best time ever and will never forget. It is more than a bike tour it's an experience for all involved! The support team and van help all levels of bikers to enjoy. Run don't walk to this experience! Brian and Maree
An amazing day and memories for a lifetime!
My family and I just returned from our 2 week Italy holiday and can say that our day spent with Piero, Elena and Costa was by far our most amazing experience! My review starts at the beginning…
Fantastic Family bike tour
I have nothing but good things to say about Bike Florence&Tuscany. Four of us did a day trip ride San Gimignano to Siena on November the 2nd. Piero treated us as a private group so we could enjoy the entire day as a family trip! Elena led the group and the ride was fabulous. The roads and scenery were beautiful, colors were typical of Tuscan fall and traffic was light. We always felt safe and Piero did a good job supporting us with the van. The day starts with a good hour for visiting San Gimignano, the so-called Medieval Manhattan. The first part of the ride ends in Monteriggioni, the small, well-preserved medieval village we met biking towards Siena. After a brief stop to see the village the ride continued, ending near Siena. The guys took us to the city entrance by van to avoid us having to face the busy traffic and.. for a little rest before the long walk around Siena. The whole BF&T team was extremely accommodating, kind, and knowledgable. The bikes themselves were top notch. I would recommend Bike Florence&Tuscany to everyone: this was one of the highlights of our whole Italian vacation for my family, who had come to Florence to see me after a long absence! Thank you Piero&Elena for making all this come true!
Relaxing break from city sight seeing
I would highly recommend this experience. You not only get to see the beautiful countryside, but you really get a real taste of the Chianti region of Tuscany.
San Gimignano to Siena Exceeded our expectations!
It all started with a convenient pick up by our fabulous hosts Elena and Piero in Florence. From there we had a pleasant (and informative) drive to the historic town of San Gimignano — amazing! Our family of four then enjoyed a bike ride though the Tuscan countryside. We rode at our own pace, stopping for photographs and snacks. The riding was all done on quiet (almost no traffic), picturesque country roads. After completing our ride, we were treated to a wine and cheese tasting in the walled village of Monteriggioni. From there we were driven a short distance to Siena (in the super comfortable support van) where we were able to spend some time exploring this incredibly beautiful Tuscan city. Things to note: We completed our tour in December and despite it being winter, it was very pleasant. Thanks again to Elena and Piero for a memorable experience. Craig, Myf and Family
Great way to see parts of Floreonce and Tuscany that you would never see otherwise!
We went on 2 trips with Piero (second with his wife Elena).
1. Day trip of Florence. Saw Florence in whole new light- allowed us to explore Florence from 1 end to the other, avoiding the usual "tourist" areas (Duomo, Palazzo Signoria, Ponte Vecchio) that we had already done on foot. Only the 3 of us, yet Piero still did tour, incredibly infromative, adapted tour to our needs (stopped when we felt need), great lunch at hidden restaurant below Piazzale Michelangelo. Had a geat time!
2. Tuscany wine tour. This time did with son as well (initally not very enthusiastic, but even he admitted worth every penny). I am a regular cyclist, but others in group (total 6) "weekend warriors". Tuscany can be challenging cycling, but Piero selcted route that everyone in group could do (picked us up at local drop off, since we were stayig in San Gimignano), drove to start of route, mostly downhill thereafter- abslolutely incredible countryside. Wine tasting incredible, espcially at Monteriggioni where we had wine tasting with matched food for lunch- informative. Shown how diferent local wines complement diferent foods. My wife (not usually a wine lover) "never going to drink cheap wine again". Again Piero + Elena adapted tour to our needs. Again had great time- worth every Euro! Only downside- being from Canada, not practical to ship a case home!
Thank you Piero and Elena, great trip
Even better the second time! – Bike Florence & Tuscany
Last year, I did the San Gimignano to Siena bike tour with the beautiful and amazing Elena. I had such a wonderful time that i immediately planned to do it again this year, on my birthday, as I couldn't think of a better way to spend the day than on this wonderful trip! Well let me just say it was even better than I remembered! Not only is the scenery absolutely breathtaking, and the towns visited (San Gimignano, Monteriggioni and Siena) absolutely beautiful, but the hospitality, generosity and kindness of your hosts, Elena and Piero, are nothing short of unforgettable. I had not mentioned to Elena that it was my birthday, however she realised and so planned a few extra surprises for me – one, that the bike tour would be just myself and my sister (amazing considering it was June, high season!) and secondly, organising an amazing wine tasting for us in Monteriggioni (not normally an inclusion in this ride)!! This was such a wonderful and completely unexpected surprise to us, and I was so touched at her caring and generosity! I was completely blown away and really couldn't thank her enough. Needless to say, I had an absolutely wonderful and unforgettable birthday thanks to Elena. The scenery on this ride is unbeatable, and you have ample time in each town to explore, buy souvenirs and have a coffee or gelato (or lunch) as you wish. Elena provides maps and great information on what to see and do in each place, and also plenty of water and snacks as you bike. This is just such a great way to see and experience Tuscany with locals who love Tuscany and love to bike!! The bikes themselves are fabulous – super light but sturdy – and with full van support there is no issue if you become tired. As should be obvious, I absolutely love this company and am planning on many more rides with them in the future. Thank you so much Elena and Piero for yet more amazing and unforgettable memories, and for the best birthday ever! Rosalinde
Super Tuscan tour!
My friend and I booked the Crossing Chianti to Sienna tour a few weeks before our trip to Italy. We received an email response right away with answers to questions we had about the tour.
Great tour and excellent way to see Tuscany
Our bike tour from San Gimignano to Siena, led by Elena and Simone was over way to quickly. 6 of us, ranging from 75 to 17 years of age, enjoyed a wonderful day with beautiful sights, great gelato and wine tasting. Our guides were very informative and very sensitive and accommodated everyone's abilities. They were very friendly and professional too. We loved it all! Thank you for a fun-filled day! Linda
Good food, good wine & all whilst cycling through the amazing scenery of Tuscany!
We were really looking forward to our ride out into the Tuscan hills having never been to the area and spending much of the later part of our trip in cities, and we were far from disappointed!
Piero & Elena were warm & welcoming, kept in regular contact upto the day and ensured we knew exactly where we going and what we were doing on the morning of our ride. We got to see the wonderful countryside of the Chianti region, on a gentle September Sunday whilst drinking fabulous wine, eating wonderful local produce & meeting new people…….what more could you ask for? It was defiantly one of the highlights of our Italian adventure and would recommend it.
Chianti bike tasting tour – Bike Florence&Tuscany
My husband and I choose the Chianti bike tasting ride October 3rd 2017…I must say it was hard to choose, they all look so good! We were delighted to have Elena as our host and guide. She is BEYOND engaging, so informative and the best guide and expert on Tuscan towns and Italy. The day was gorgeous and the stops delightful. There were just the two of us on the ride and we felt so special. I would highly recommend that you use this company…Italians running an Italian company that are expert riders themselves. We will definitely ride with them next year, can't wait!
Our latest news & promotions