Museums are closed on Mondays in Florence?
No worries, we've got you covered!
Monday is our favorite day to plunge into Florence culture, traditions and history.
Florence can unveil its secrets like a delicate flower if you are led by the hand leisurely biking with true local experts like Elena & Piero.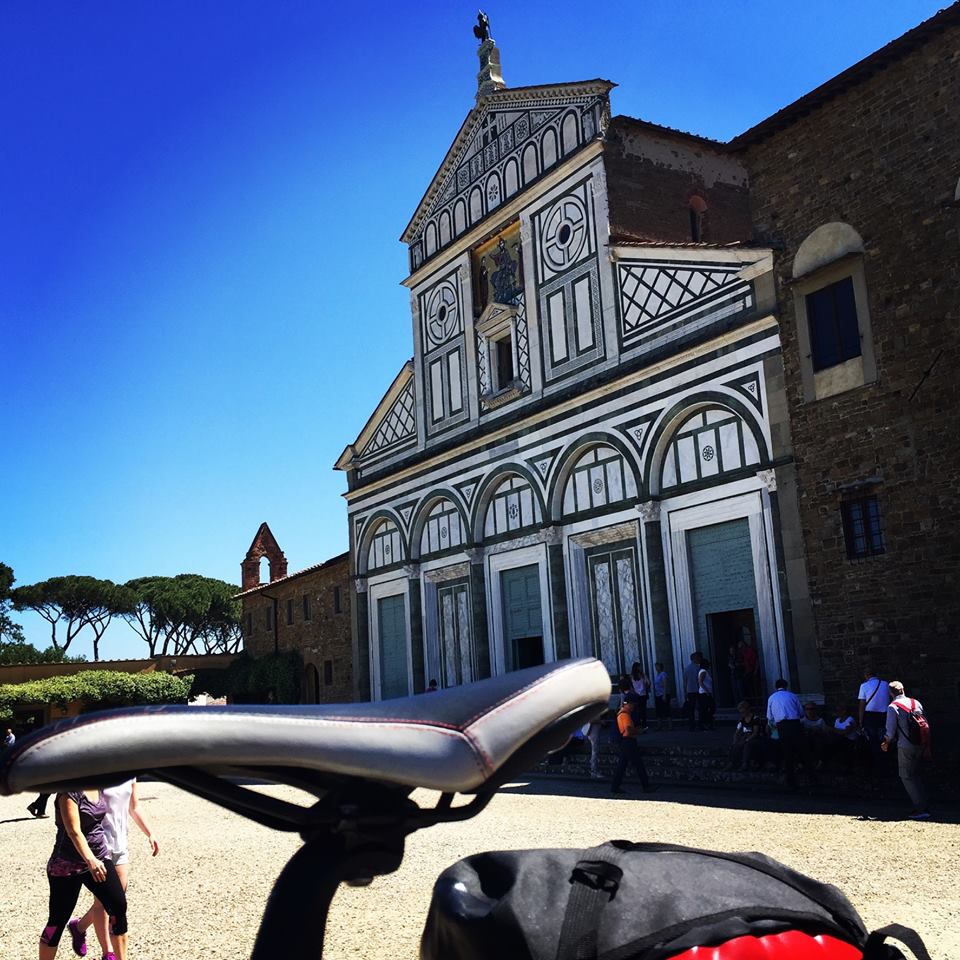 Welcome to our world of Florence, made out of masterpieces, flavors, breathtaking views and human warmth.
The long lock-down imposed by the pandemic this-past-year has given us the opportunity to deepen our knowledge and start a solid collaboration with amazing Elena Fulceri, native Florentine guide, with an insane passion for sharing treasures Florence.
We  are so thrilled to introduce you to the new -born Best Team Ever, Ele&Ele:
20 years of experience to providing the keys to the amazing sites in Florence that you don't find in guidebooks.
Bike tour of Florence and by walking? Whatever you choose let a Tuscan lead you!
Private Tour of Florence, the Monday Walking Experience
Florence looks stunning in every season, either by biking or on foot.
On her exclusive private walking tours Elena F. loves sharing artworks and curiosities of every single neighborhood, where you could easily spend a week together without visiting the same spots! Florence is always awesome.
But the day Elena F. prefers is surely Monday. And not by chance.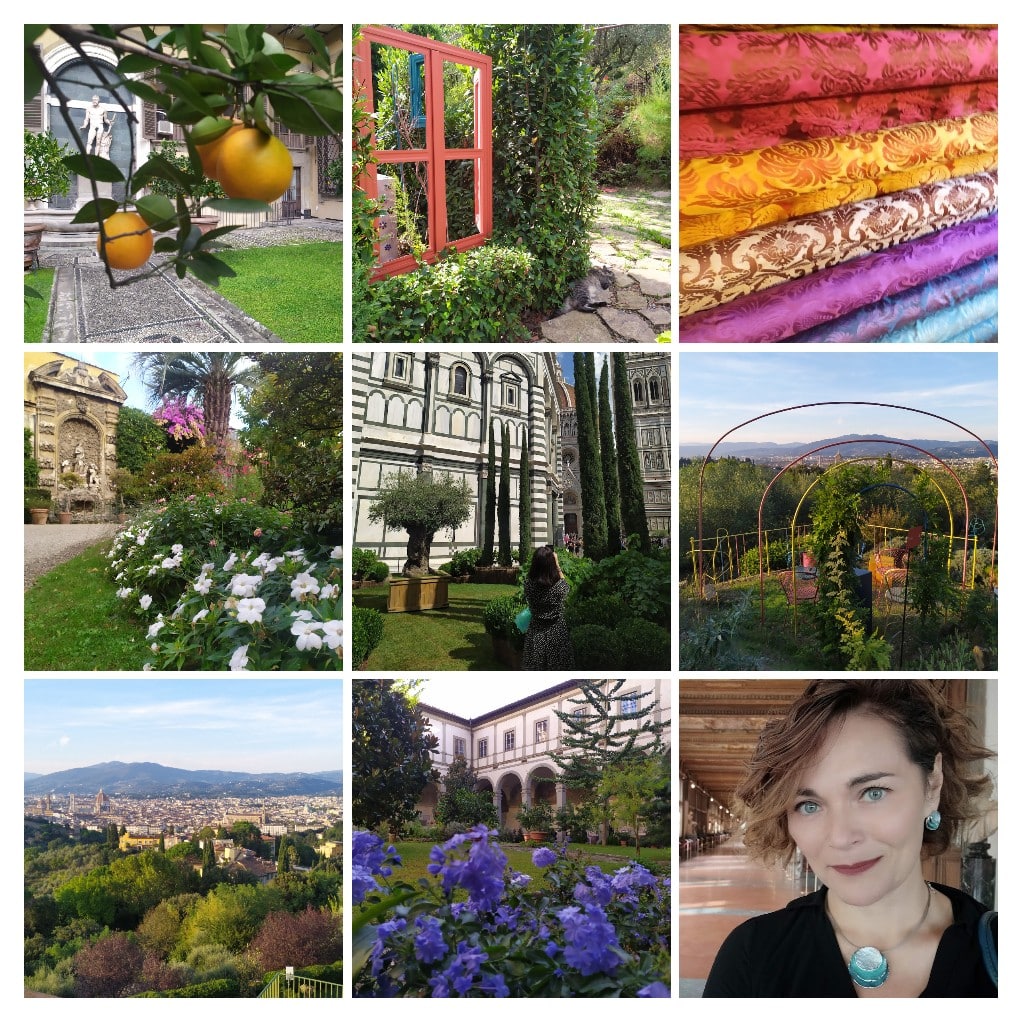 On Mondays – Elena F. says –  you may enjoy the perfect introduction to Florence, walking around the quaint alleys from the city center up to the panoramic hills. If you want to have a feel of every district and explore the various possibilities for the following days this is a great experience.
Let's start from Santa Maria Novella where you can find one square with three different art styles.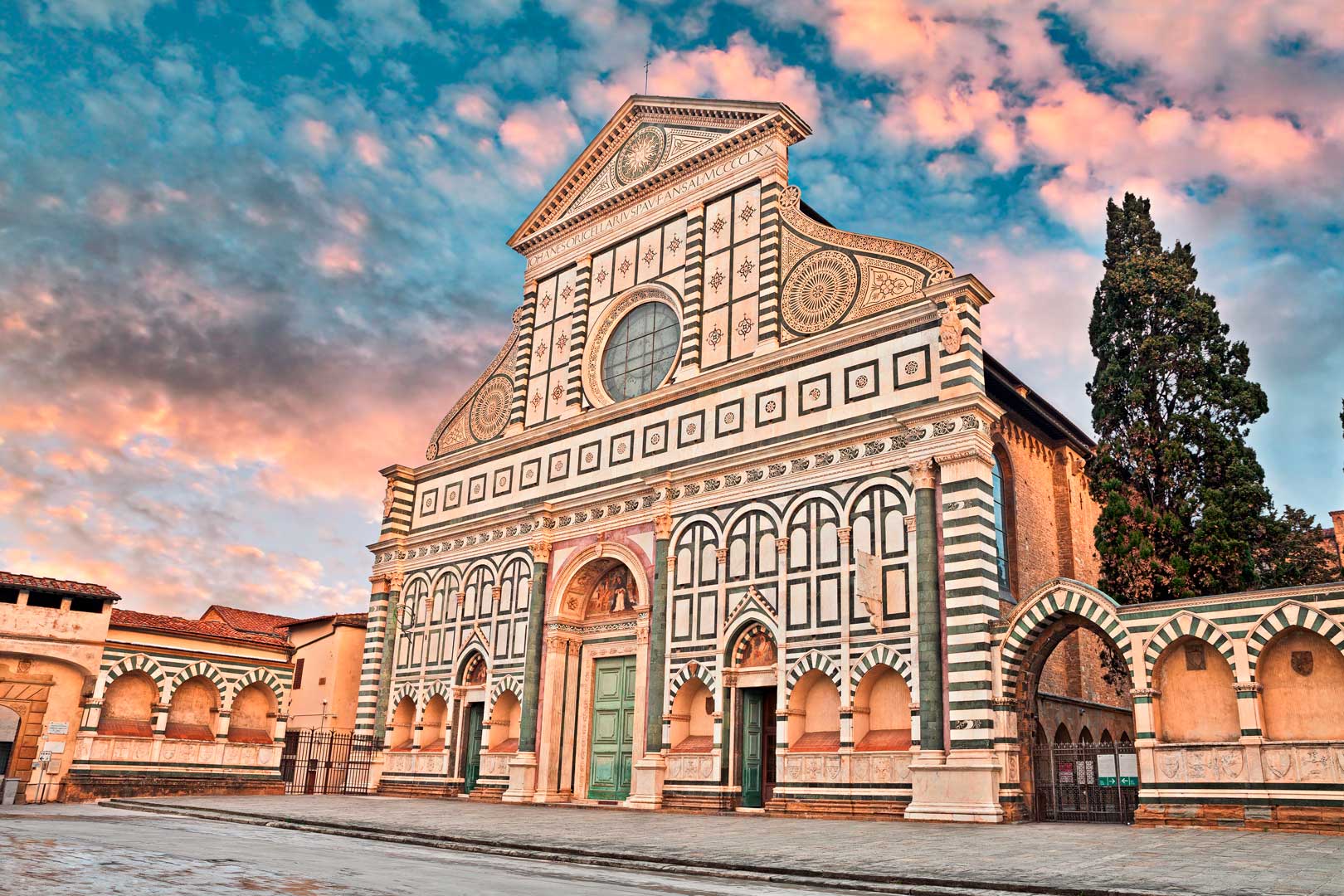 Together, you can explore medieval paintings by Giotto, the Renaissance architecture of the main church and eventually find the most delightful essences and perfumes still produced by a century old apothecary.
For true art lovers: how about discovering the chapel where Michelangelo followed his Maestro Ghirlandaio at the age of 14 and where he experimented the fresco technique for the first time?
Private Tour of Florence – what else?
Within a very little distance you discover rewarded artisans, antic dealers, bakeries, small (and gorgeous!) museums, medieval artworks, last supper paintings and a phenomenal roof top terrace!
It is by far, the favorite neighborhood of the city!
This would be just the very beginning of a sparkling Monday together, ready to head to the breathtaking Dome of the cathedral of Florence.
There you may enjoy the most dynamic experience of the day: get ready to hike the 463 original steps up to the lantern crowning Brunelleschi's dome, where the stunning view is going to be one of the fondest memories of your trip.
Architecture, history, paintings and good exercise will prepare you for a good meal nearby at a small family run osteria or for a tasty gelato with a fresh baked waffle cone!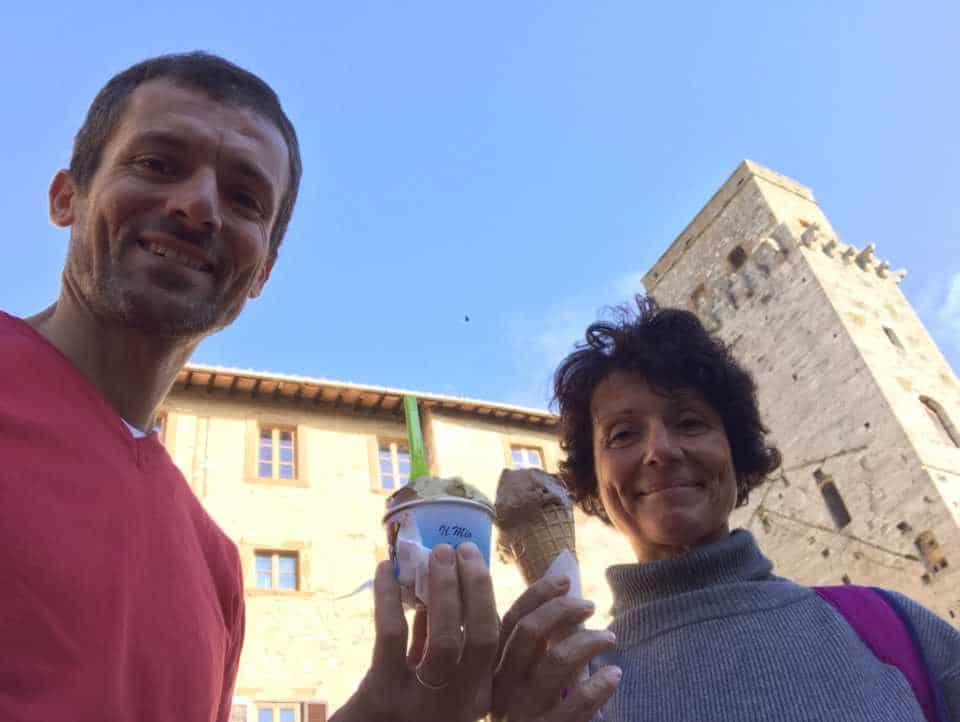 If you really want to go beyond anything you have read about the Cathedral, Baptistery and Belltower, here is the surprise: as a scholar I still have access to the most incredible manuscripts and documents of the vestry board of the Duomo. Those papers and chronicles about Amerigo Vespucci, Michelangelo and Leonardo da Vinci are displayed for you if you decide to explore with me the most secretive archive of Florence. This is the kind of experience that you will not find in guidebooks and that will make your day truly unique.
This would be one of the many surprises we've got for you along the way. As we keep on walking through the most picturesque alleys towards the Ponte Vecchio we could enjoy small oratories, the Church of Orsanmichele (chasing the mysterious hollow pillar), Santa Croce church or the grand Hall of the Five Hundreds inside the city hall where catwalks, G8, operas and big meetings are still organized to mesmerize locals and visitors.
Monday is truly a great day: you wont find large groups of tourists as tour operators mainly promote Uffizi & Accademia museums , which are closed on Mondays.
This is why we love this day and we love surprising each of our special travellers with a wide range of options, including the final cherry on the cake.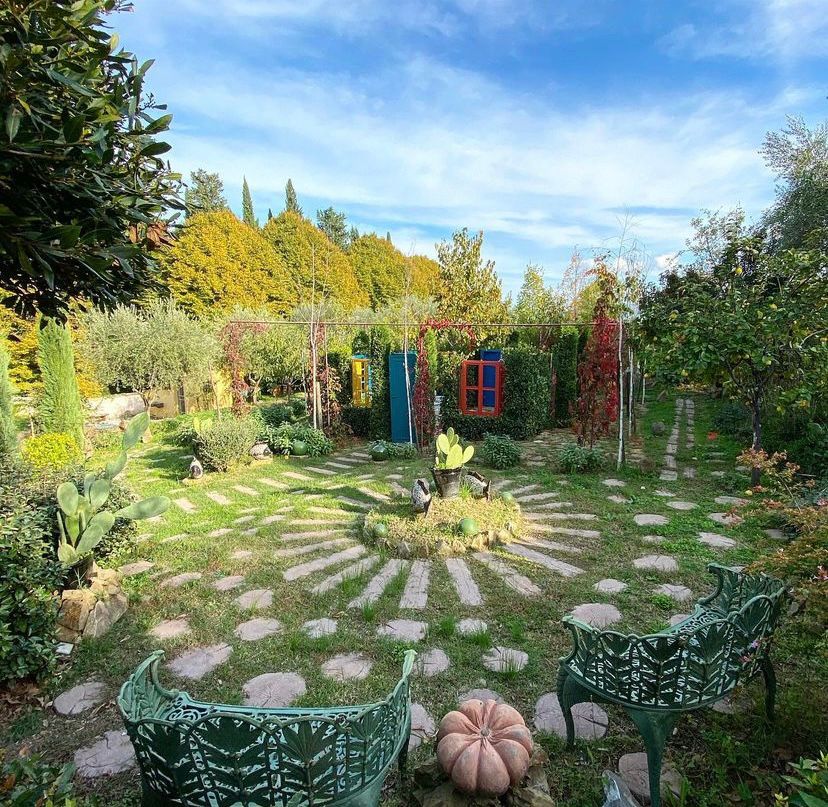 Travelling is a refined pleasure: beyond museums, markets, secret archives, shopping, there is one last amazing spot that could take your breath away.
Ele&Ele are delighted to announce the opening of a private garden, where our guests will have the exclusive privilege to access only on Mondays. Don't try to search it in guidebooks you won't find it, we are very happy to offer its exclusivity.
Welcome to a wonderland of modern art installations displayed among roses and olive trees
It took almost 20 years to be created, the silence and the peacefulness of this magic space overlooking the entire valley with a great glass of wine.
What else could you possibly want?
Curios to know more? Drop us a line!
Please do not hesitate to contact us and let us know your trip plans, needs & availability.
We'll be happy to fulfill your Dream of Florence journeying together!
See you soon in Florence, Tuscany – Italy.
Elena B. & Elena F. aka Ele&Ele Your Best Florence Team 🙂