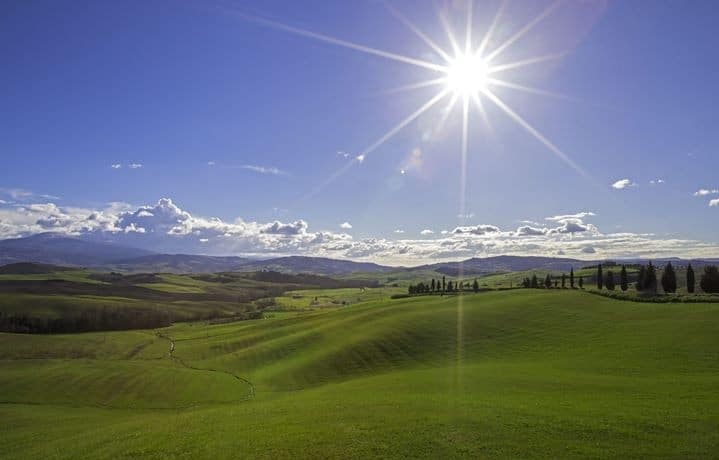 Planning a Trip to Tuscany, which bike would you choose to cycle through the Tuscan hills as a tourist?
Tuscany is the paradise of any cyclist: no matter whether you're a beginner, intermediate or trained athlete.
With its curvy hills, its ups and downs make it the perfect landscape for some serious cycling.
With its dirt patches leading you straight in the heart of its natural environment, its ideal for any cycle-tourist, no matter what level of training, so long as the itinerary is specifically chosen considering your specific level of training.
It's either way key to know how to pick roads that are mostly free from traffic: pedaling in safety and at your own chosen pace is a fundamental ingredient for a fun bike ride.
For a mountain-bike the options are virtually infinite, being there numerous off-the-road paths ranging from dirt patches, to technical thrilling tuscany tourstracks and through woods, vineyards, etc. Surely a hybrid type of bike is less demanding than a racing type or a mountain bike, for it offers a more comfortable seat position and the bike itself is lighter and more manageable too, as long as you choose a road or an easy track.
We believe that hybrid bikes are the right gears for cycling Tuscany at your own leisure.Hybrid bikes are the best balance between road-and-mountain-biking: flat handlebar to enhance control on your steering (especially after wine tasting!!) and racing wheels for improve the fluidity of your ride.
Hybrid bikes allow you to have an easy tour without missing out on anything, and this solution is not only more comfortable but it also doesn't require further specific technical equipment.Last but not least, the implemented disk brakes, which are both strong and more adjustable, it makes your ride safe and easy to handle even on humid tracks or on Tuscany's typical exciting down-hills or even in the rare case of rain.
Now it's your time to experience the thrilling Tuscan Tour!
0