Wine&Sport by Seila Bruschi/Wine Expert
Biking Tuscany must be the right combination of wine & sport!
Biking Tuscany is the best way to discover, have fun, taste, learn, be amazed, fall in love!  Within the scheme you learned in our previous post, what role does wine have while biking in Tuscany?  We ended our first chapter of this amazing topic with the promise to tell you more about biking in Tuscany & tasting local wines.
Biking in Tuscany wine & sport
The consumption of high-calorie substances can influence the maintenance of your ideal weight. For those who practice continual or competitive sports and aren't willing to give up a good glass of wine, it's recommended that you stick with lighter wines that have a low ethanol content. "Novello" or new wine, for example, has a lot of potassium, and its acids, especially the tartaric and malic acids, alkalize blood instead of acidifying it, which is why it is the preferred wine of athletes. Among the other preferred red wines, young Chiantis such as the ones from the Colli Senesi area (Sienese hills) that are low in alcohol and, if at all possible organic, are a smart choice.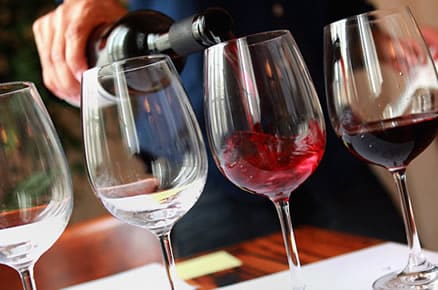 In the next article, we will take a look at the historic tie between Chianti wine and sports. We should never exceed the consumption of 250 g/l or what would be 2 glasses of wine. Within this amount, wine has analgesic stimulants and antioxidants but also vasodilators that stimulate our attention and our reflexes. It has also been recently discovered that wine has positive effects tied to stress. Moderate doses of red wine contain melatonine, which acts on the nervous system as well as on physical fatigue and therefore is beneficial for people under a lot of pressure. It was later found that moderate consumption of wine coupled with consistent exercise helps the1 elimination of cholesterol from the blood.
It is however important that wine is taken in moderation. Not all sports are the same and not all require the same characteristics. Sports involving cars and motorcycles do not consent alcohol, in fact, the blood alcohol limit can be reached just through caffeine intake due to its alkaloid content (think about Coca Cola). What happens on two wheels without motors? What is the relationship between cycling and wine? We'll reveal it in our next article, so…
Stay tuned!