The Dollars & Sense Checklist for Renting a Bike
The idea of biking the Tuscan countryside and the Chianti vineyards has probably made it on several bucket lists for the European traveller. However, there are a couple of practical aspects one should consider when renting a bike in Tuscany. Besides the feasibility of renting a bike (and all the paraphernalia required), and transportation to your starting (and ending) point, there is the itinerary to plan, restaurants, hotels, and vineyards to search out. In addition to all this, there is (and this is easy to forget while in the planning stages) your physical state after all that travel and site seeing.
Below we have included two quick checklists to help you get ready for a renting a bike in Tuscany.

Rental Checklist
Once you start your search for renting a bike in Tuscany you will find that the number of rental agencies varies to the location. The larger cities like that of Siena, San Gimignano, Gaiole in Chianti and Florence have at least one if not more agencies. Yet, if you are vacationing in a more remote area you will find that the number of agencies begins to dwindle.
Nontheless this can normally be overcome with a service charge; many agencies will deliver and pick-up the bikes from your holiday accommodations. Prices for renting a bike range from 15 – 55 Euros a day (not includin extras or tax) depending on the model and make (MTB, Road bike, E-Bike) and the season. Normally this price will include the bike, a flat tire kit and an anti-burglary kit.
When you call or write for your first contact for renting a bike, use this checklist to make a valid comparison:
Type of Bike (for those who are looking for a casual trip, you will probably feel most comfortable with a trekking bike)
Cost per day
Is there any insurance included
Service charge for delivery of bikes
Do they have an emergency pick up policy (if you are stranded)
Exchange policy for break downs
Equipment & Services Included:

Helmet
Flat Tire Kit
Water Bottle
Anti-Burglar Kit
Back pack or saddle bags
Shoes and/or pedals
Bike rack for car
Night lights & safety vests (necessary after twilight)
Tour Guide
GPS
Maps & Itineraries

Planning your Route
Part of the strategy for a successful adventure on your bike rental in Tuscany is having planned a comprehensive itinerary. This may seem like a simple feat (right?); get a map, connect point A to point B and there you have it, an itinerary.
Yet — there has to be a reason why tour guides have to have so much training?
The ideal itineary will include panoramic options, places to stop, and a road that is just a bit challenging as well as tranquil. This is not easily discerned from a road map.  And. Even if Google maps seem to be quite all-inclusive, they probably won't let you know how much work it is to get to the top of the next hill, or how many times the kids (or your un-enthusiastic partner) will ask you "are we there yet?"
---
FYI:  Rentals starting from the city center will add unnecessary km to your itineraries, a drop off service will leave you where the fun begins.
---

Checklist: Pointers for a Comfortable Itinerary
-> Starting and Ending point: Without a support van or delivery service this can greatly limit your options, especially since public transport in Tuscany has yet to provide sufficient means for moving a bike
-> Road quality (paved, bike paths, white road): Many European cities are literally paving the road for bikers – however, the countryside is a totally different matter.
-> Dislevel of Itinerary: Tuscany is composed of hills and mountains with the occasional valley. Picturesque to be sure, but remember the shortest distance between two points could include a 200 meter climb
-> Towns to visit & Panoramic points: So many to see, you will have a hard time deciding which one to NOT include on your list! Warning: many of the quaint medieval hamlets are hilltop towns, which means — you got it — going up hill.
-> Restaurants (standard lunch hours are 12 – 2pm): Not only should you remember to stay alert to your time table, but if there is a restaurant you want to visit be sure to check their closing date. Normally restaurants closed one day a week, you wouldn't want it to be your day!
-> Shops (most shops close from 1 – 4 pm): Are you thinking you would prefer to do a picnic? Great choice! Remember that from Mon – Sat stores have a long lunch break and on Sunday it is possible they don't re-open after lunch.
-> Wine Tastings: you might want to plan this at the end of your itinerary.  If you don't know your way around and you don't have a tour guide to show you the way back home.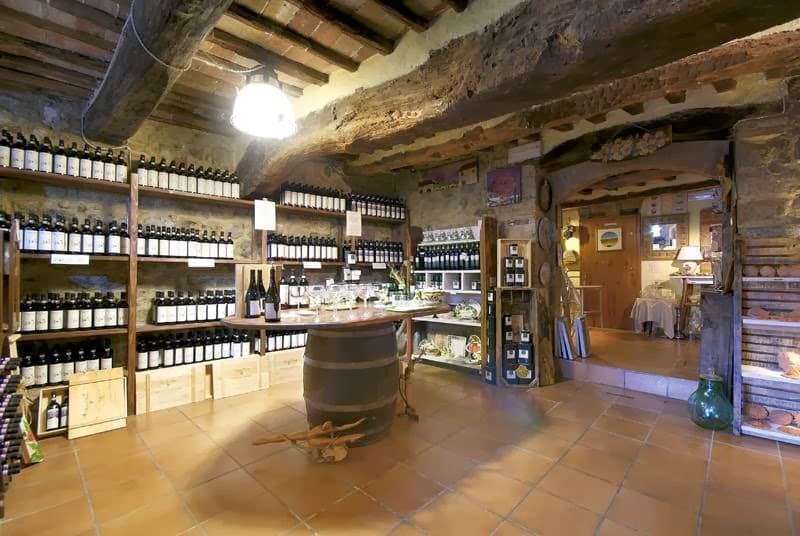 The appeal of renting a bike in Tuscany and traveling the back roads is enticing and to be honest, it is also very do-able. The number of bike rental agencies are on the rise in this region and the services they offer are continuously improving to cater to a more bike-savy guest. However, it is a lot of work and responsibility renting a bike and quite frankly, it's not for everyone.
If this is your first time biking in Tuscany or you are traveling with a reluctant biker or you want the thrill of the ride with the relaxation of a vacation, then it many seem a bit daunting once you embark on the preparation between the bike rental and itinerary preparation. If this is the case, than you might want to consider a professional bike tour with guide and support van.
Believe me, it's not like you're cheating your bucket list…you are still the one doing all the pedalling!