E-bikes : better said Electric Bikes 🚴🏾
Debunking the myths about Electric Bikes. We have said it before, and we will say it again: the best way to discover the Tuscan countryside is by sitting astride a bike, better yet E-bikes, and pedaling towards San Gimignano, Siena, Chianti, and Florence.
E-bikes make it easier, no matter what.
It's your vacation, let it be leisurely 🥰
True bikers and even the occasional bikers fall in love with the easy itineraries which wind thru the most beautiful and scenic roads leading to experiencing the best of the countryside, its vineyards, olive groves, and sunflower fields.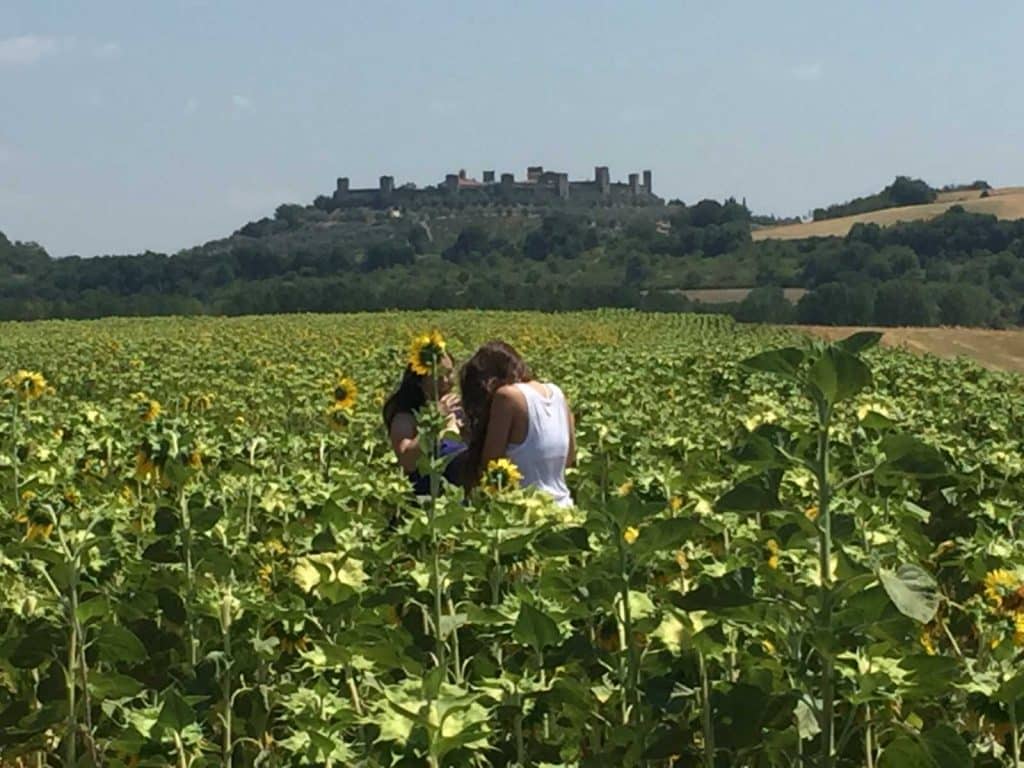 Electric bikes, aka E-bikes are good ?
It is amazing how many people avoid choosing a tour or requesting Electric bikes due to myths. And, then once they have tried them for themselves, will sing their praises (or write a blog about how much fun an Electric bikes tour was!)
The reasons abound for not asking about the electric bike option, but Elena & Piero at Bike Florence & Tuscany feel these myths are easily debunked with a few fast facts.
1. MYTH: Electric bikes are too fast
FACT: This is probably one of the top excuses because many believe: since it has a motor it must go fast.
However, the truth is most e-bikes travel at normal "biking speeds". This means you will find it easy to keep pace with your travel buddies… but it is a bit of a stretch if you wanted to outdistance them.
On flat and uphill surfaces, class 1 e-bikes travel on average two to three miles per hour faster than traditional bicycles but never too fast so that you can't enjoy the scenery.
2. MYTH: E-bikes | Electric bikes are too heavy
FACT: It is true e-bikes are slightly heavier than traditional bikes, but the greatest contributor to the weight of any bike is actually the rider and not the weight of an e-bike.
With today's technology, and the lightweight frames of Bianchi e-bikes these bikes are actually getting lighter all the time. In fact, the pedaling has been compared to being no different than a traditional bicycle with a loaded basket.
But when you are on a bike tour, there is a support van close behind to carry all your goodies – so there is no need to fill up those baskets.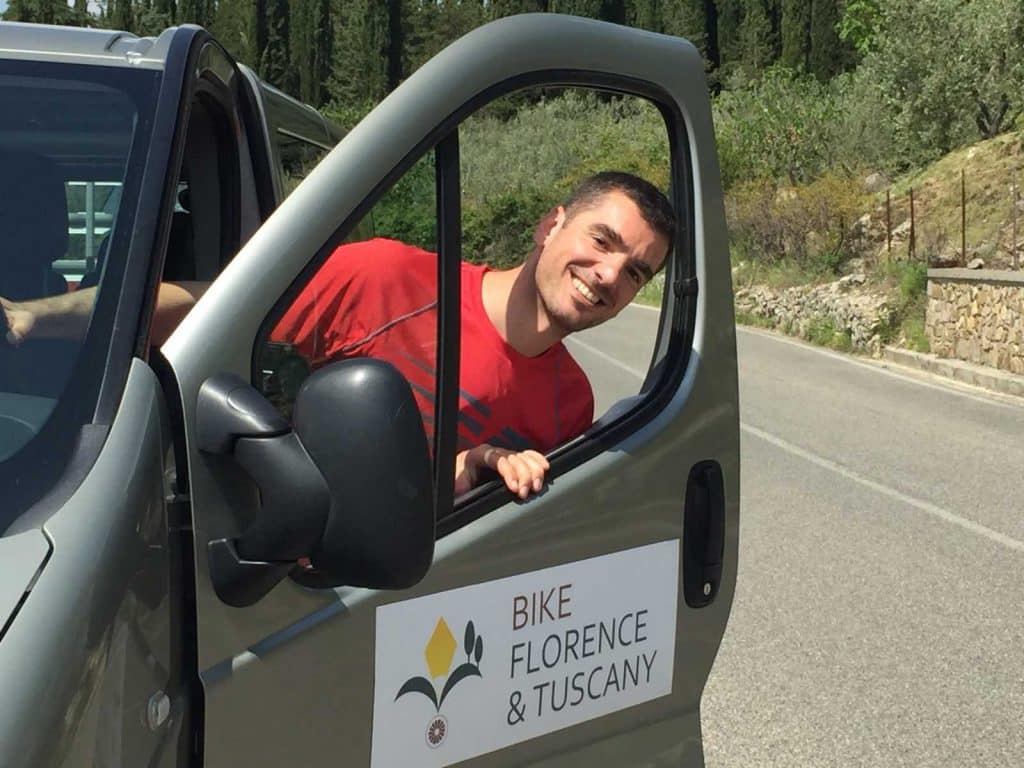 3. MYTH: E-bikes are not environmentally friendly
FACT: Electric bikes do not create unhealthy vapors and batteries can be recycled so that they do not pose a threat to the environment. It has even been proven that switching to an electric bike for short journeys and not using your car helps to reduce emissions in the atmosphere!
4. MYTH: E-bikes or pedal-assisted bikes have a motor and they are noisy
FACT: Amazing but true, with a quality e-bike, you won't almost even hear the motor at work. As you glide through the scenic Chianti countryside, searching out medieval towns, vineyards and the occasional flock of sheep, you will hear only the sound of nature, and the click of the gears changing. (oh, and maybe the heavy breathing of those who chose not to request an ebike!)
If it wasn't for the battery attached to the frame, you almost wouldn't even notice that your pedaling was assisted.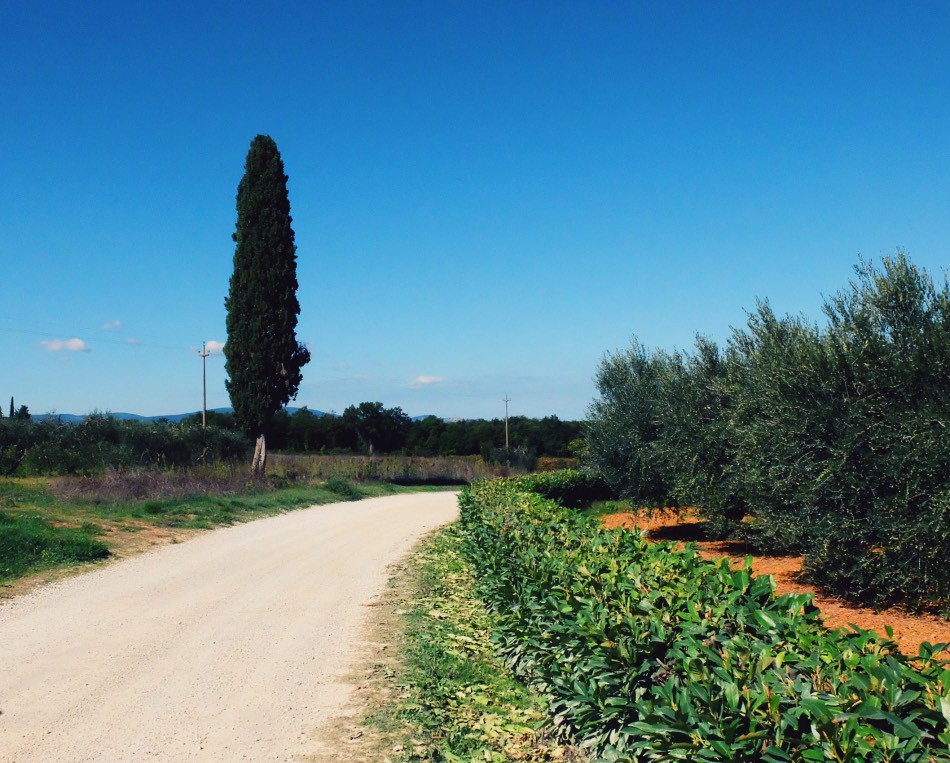 5. MYTH: E-bikes | Electric bikes are cheating!
FACT: Our favorite excuse! We believe that e-bikes aren't cheating, they're liberating! They actually give everyone – at all skill levels – the opportunity to indulge in a Tuscan full-day adventure through the hills and vineyards of Chianti, San Gimignano, and Siena. An electric bike is a form of assistance, it doesn't actually do all the pedaling, just enough of it so you won't have to struggle uphill!
Our point is if you enjoy environmental conscious travel, and look forward to getting out in the fresh air, exercise and enjoying the natural landscape, then this is a win-win opportunity.