A Bike Adventure in Fall
Fall colors, perfumes & site
When you love what you do, everything becomes an adventure – and when your business is all about biking Florence and Tuscany, then it becomes one big bike adventure in fall.
Elena and Piero get so enthusiastic about their company that they love to share the fun, so they invited blogger and Tuscany specialist Valentina Dainelli from TooMuchTuscany to join them on a bike tour in October 2022 – specifically to highlight the delights that autumn has in store for someone who wants to enjoy the great outdoors. They left Florence in a fully equipped support van and drove to San Gimignano where they stopped for some free time to visit the city before biking to Siena.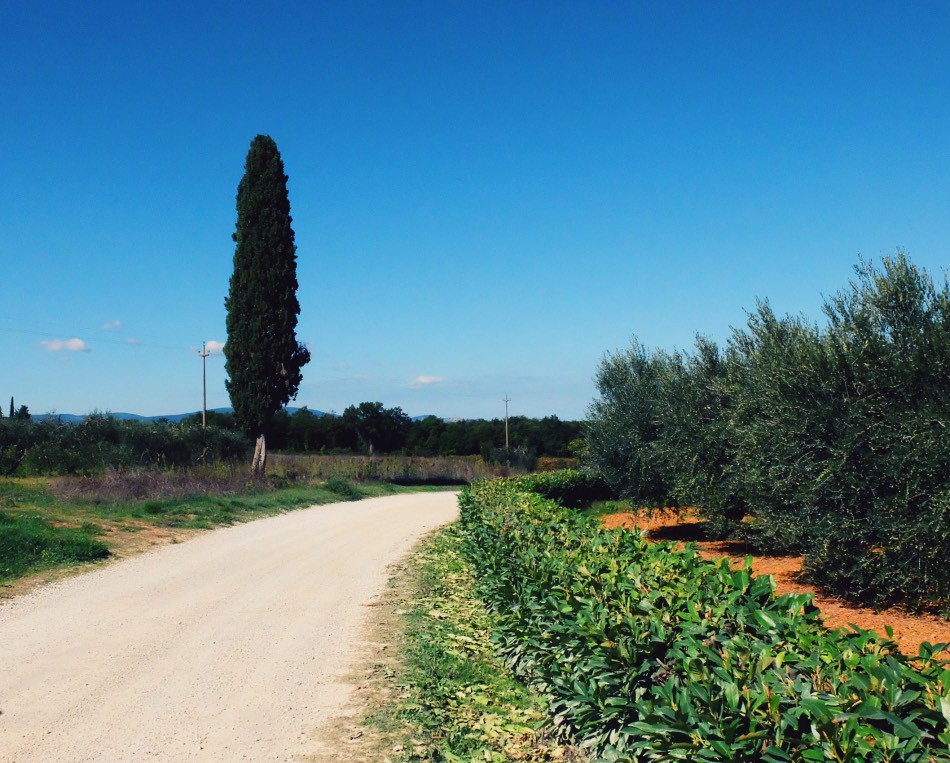 Thanks to the assistance of Elena and Piero of Bike Florence & Tuscany I had a great trip and experienced my beloved Tuscany in a different way. And when they asked me to blog about my experience, it was easy to come up with 5 (great) reasons to have a bike adventure in Tuscany.
Every season holds its own special charm and as far as Elena and Piero are concerned there are no bad seasons to go biking while in Tuscany – only different fun points to appreciate. Fall, along with spring, offer mild temperatures, long sunny days, unexpected colors, and always something new to experience. Valentina, choose this month thinking that she would challenge Bike Florence and Tuscany for a fun time, but instead, she found herself falling in love with autumn, … and Tuscany, all over again.
A Bike Adventure in Fall
1. The best way to go off-the-beaten-path
Off the beaten path means so many different things to so many different people.
A bike adventure in Fall It is obvious that for Bike Florence and Tuscany, it means exploring those areas that you would normally not get to on your own because you thought you didn't have time to add it to your planned holiday itinerary. Or, more probably, places that were totally off your vacation radar.
I could not forget my surprise and satisfaction to approach the walled castle of Monteriggioni: a postcard at every pedal! Simply impressive.
Valentina: "As you know I'm a fan of slow travel and off-the-beaten-path destinations, these are actually the main ingredients of my blog so, biking is the ideal way to move around Tuscany. Riding a bike, you pass through quiet and secondary roads, and hidden trails out of the main crowds. You have the time to admire every nuance of the Tuscan countryside seeing the treeline opening to a breathtaking panorama."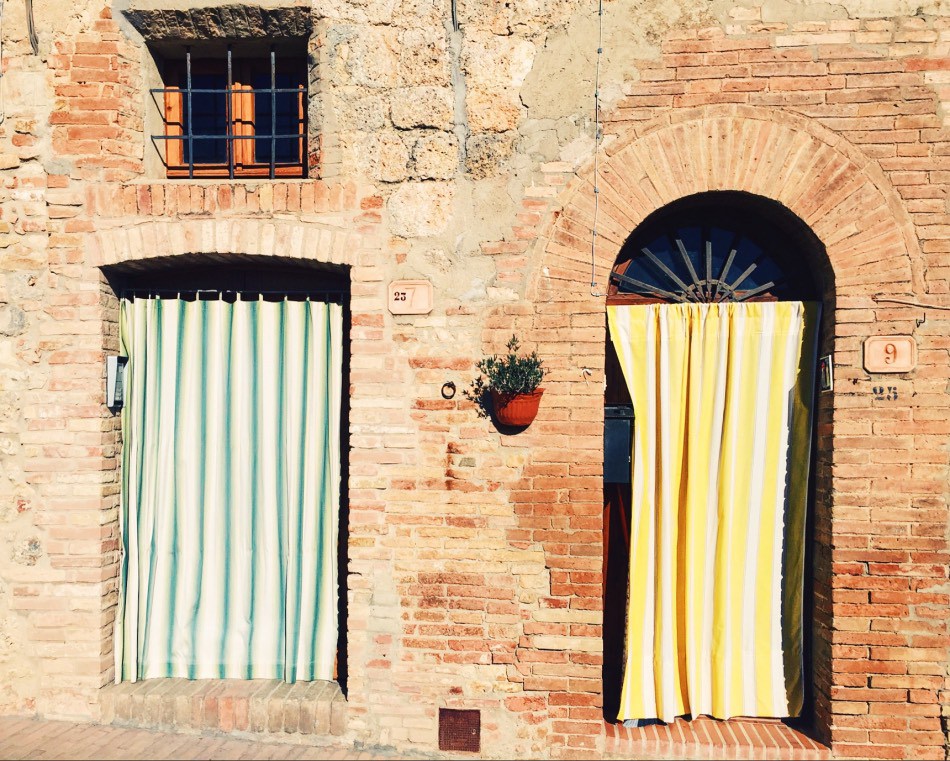 2. A bike adventure in Fall – See the real Tuscany
"Biking makes a difference, it gives creates an adventure where I can stop every time I want and where I want to take pictures. Which is totally not possible when driving, because roads are often narrow and there is no space to stop the car and take pictures."
A bike adventure in Fall also gives one time to just relax and enjoy, to inhale the fresh air and contemplate life. Piero and Elena often hear stories from their guests about special memories that come to mind while pedaling the country roads. And Valentina was no different:
In addition, biking is something familiar for Tuscan people: my grandpa Gianfranco told me many times that he biked quite a lot when he was young; he used to bike from Tavernelle Val di Pesa to Florence almost every day to (about 20 miles) and from Tavarnelle to Barberino to meet his future wife, my grandma, Clara.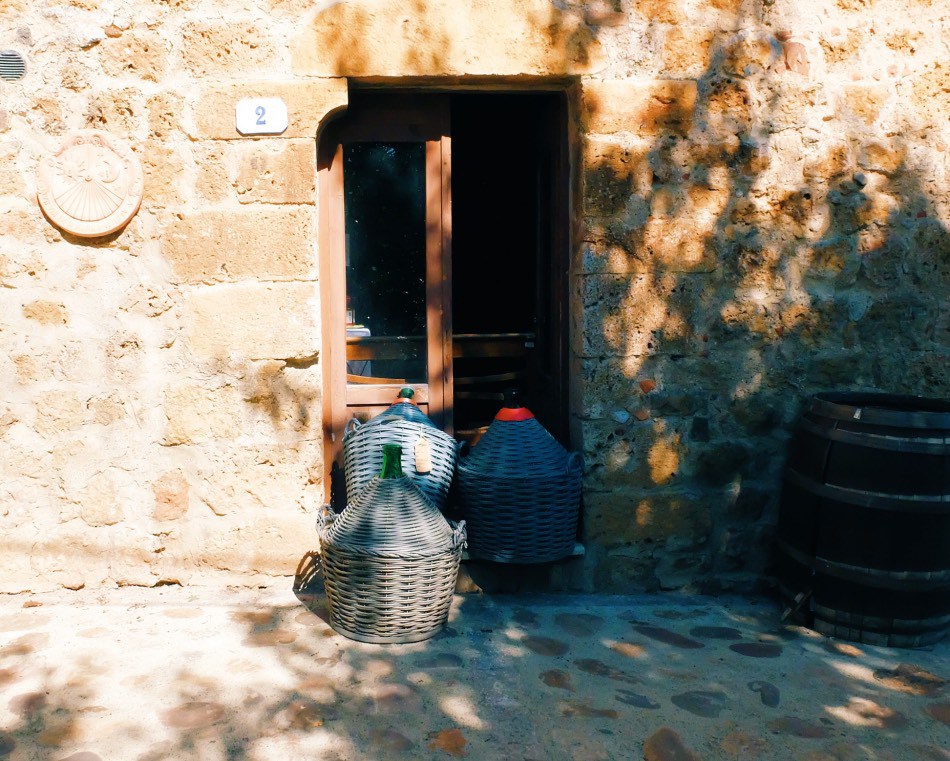 3. A bike adventure in Fall – Food and wine, a good combine
Everyone knows, when you visit Tuscany you have to taste all the delicious food and sip several glasses of wine. It is a must. You are in one of the world's most famous countries for good healthy food and fantastic wine – why would you want to miss out on an opportunity to combine an invigorating bike adventure with savouring Italy's finest?
It may be a bit of a tease – but Piero and Elena told Valentina it was 100% true while on a bike tour: "You could eat more and drink better because you'll exercise right after the meal and won't have to worry about driving after a couple of wine glasses."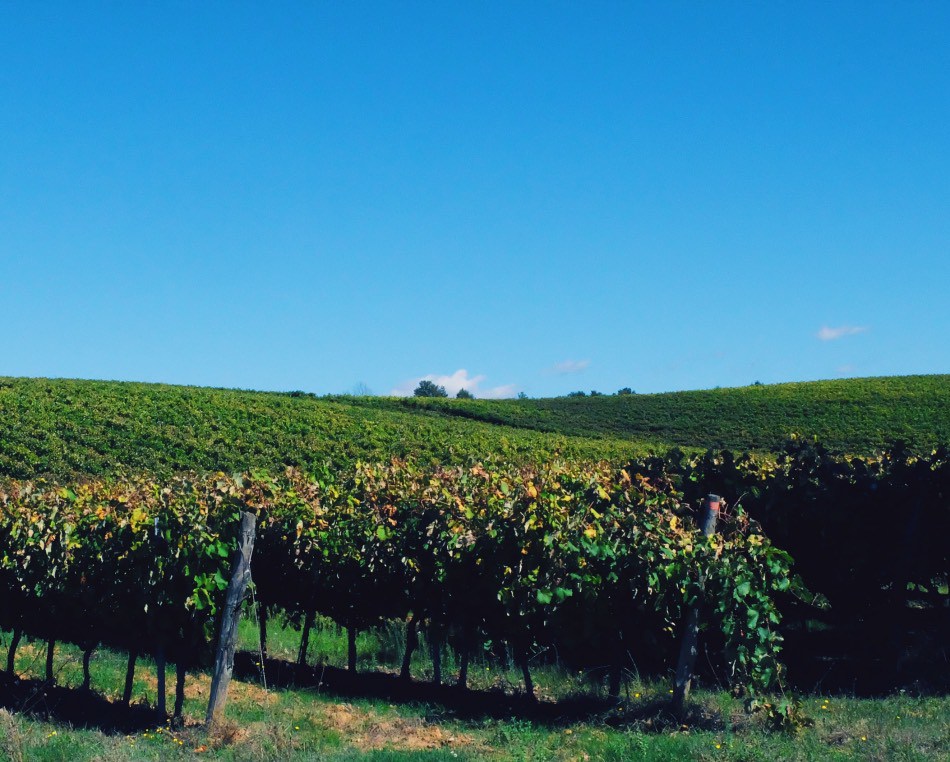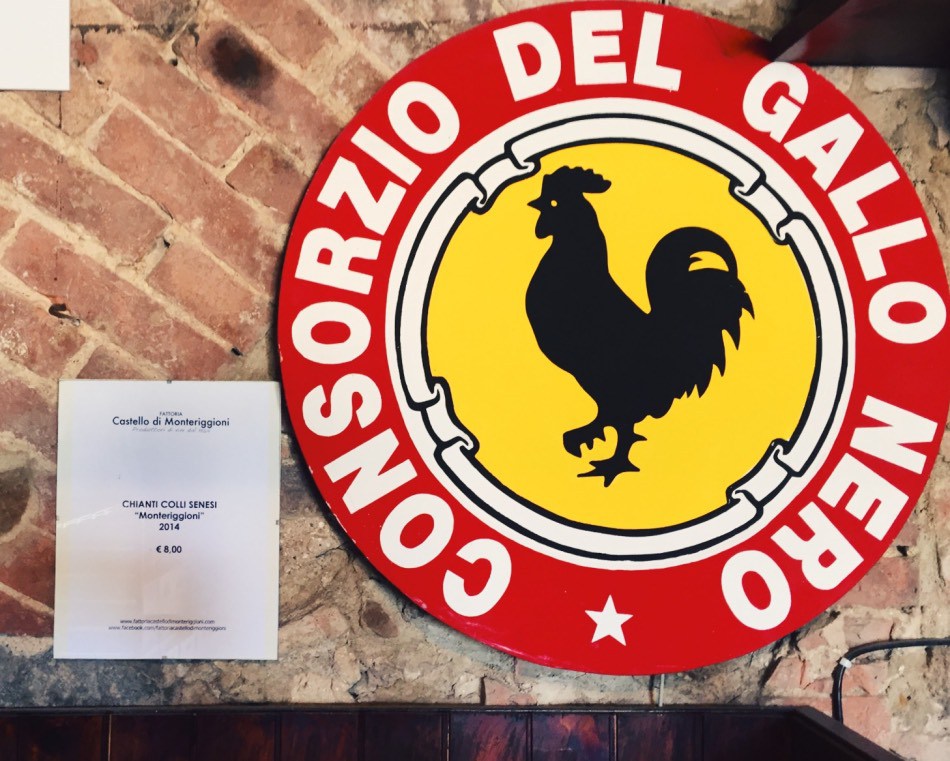 4. It's fun, it's your Bike Adventure in Fall!
Yes, riding a bike is fun! Feeling the wind on your face while going down the rolling hills of the Siena countryside was exciting and fascinating. I felt free, I felt alive, I felt happy!
Not sure if there is anything one can add to that sentiment! Everyone, of course, has their limit and it is important to know that while touring with Bike Florence & Tuscany if at any time the fun has stopped, you can pack up the bike and step into a comfortable, clean, and air-conditioned van and follow the group – without missing the landscape, good company and the adventures along the way.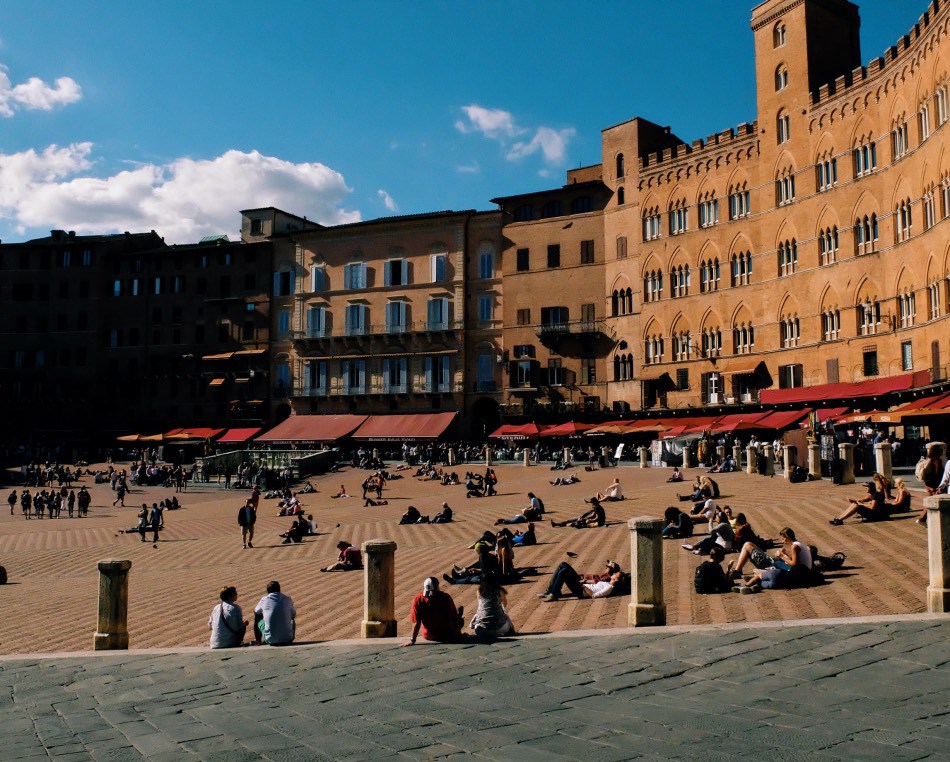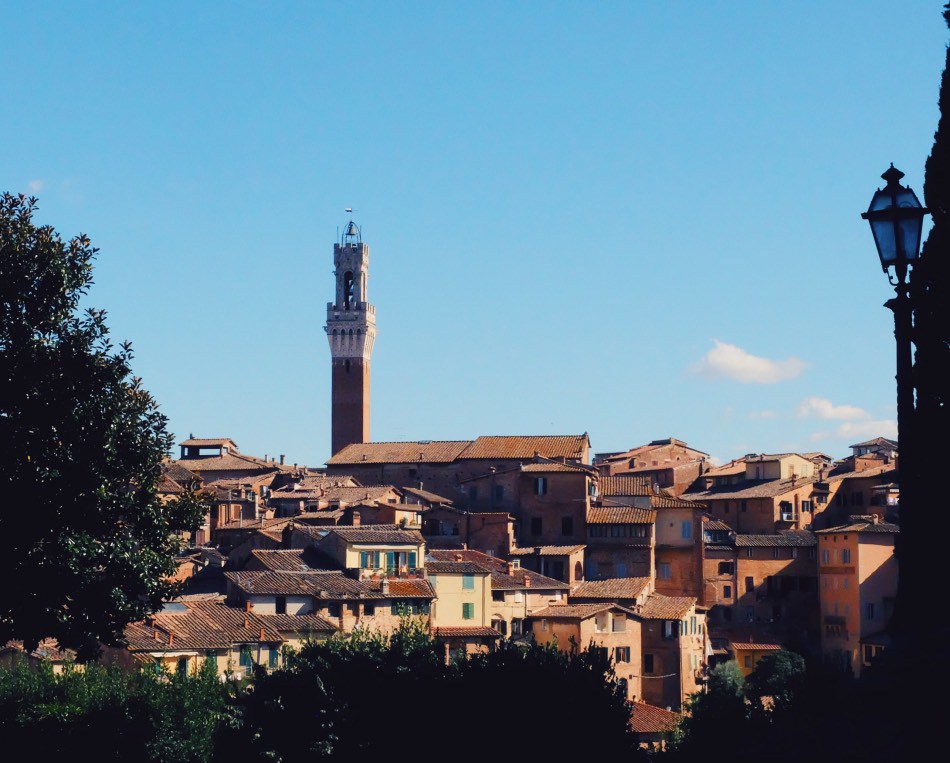 5. A Bike Adventure in Fall to Feel like a Local
These final words from Valentina are an integral part of Elena and Piero's philosophy about an enjoyable biking experience in Tuscany.
"When you take a bike tour I suggest you take a private tour or with a small group so that you can have a personal guided tour with your local guides. The atmosphere will be more familiar and you'll have the chance to discover more about local culture."
Bike Florence and Italy can arrange bike adventures in fall for groups of all sizes. But they won't deny that an intimate group of bikers lends itself to truly enjoying Italy as a local.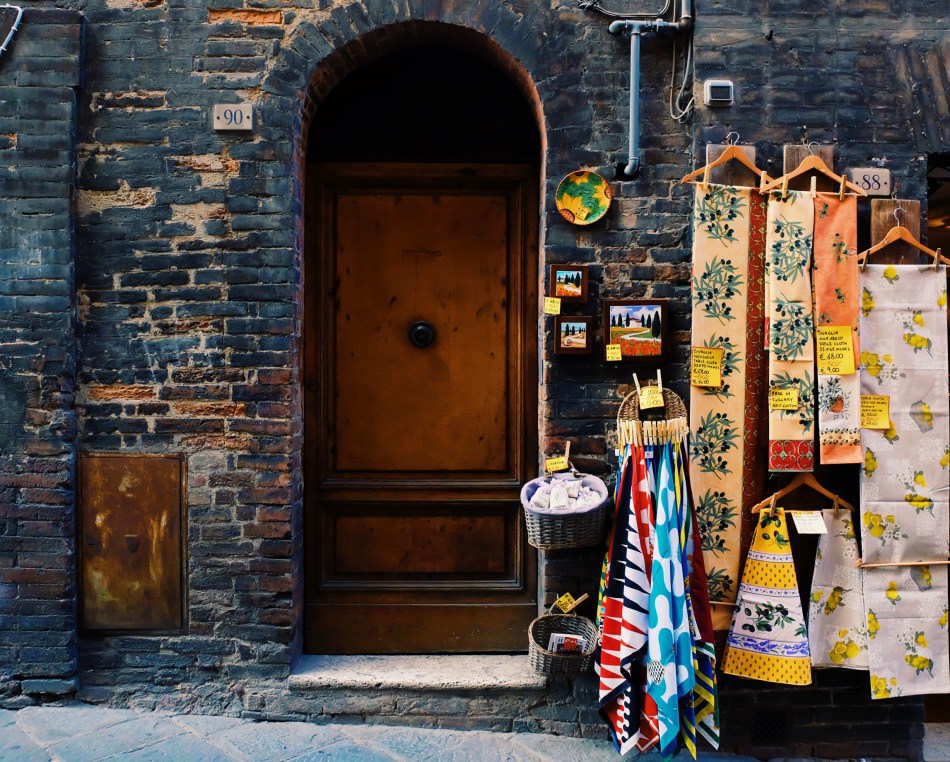 TooMuchInformation
Bike in Florence & Tuscany is a small family-run company owned by Piero and Elena since 2013. They offer great day tours to bike in Tuscany suitable for all kinds of bikers – I'm not a biker, nor an occasional biker but I biked and enjoyed it. What makes the difference with other biking companies are certainly the high-quality bicycles and the guide of Elena or Piero: yes they both bike with you to show you around and help you when you need them.
What I really liked about the bike tour from San Gimignano to Siena (our bike adventure in fall) in half a day was:
biking off-the-beaten-path route – Piero and Elena personally chose the trail and found some of the most scenic roads in Siena surroundings, including part of the Francigena;
free time in San Gimignano and Siena – we started our tour with 1 hour free in San Gimignano, the medieval Manhattan, and then at the end of the tour we had two hours to visit the city of Siena;
merenda halfway – they offer a small and energetic merenda (snack) halfway to have some rest and get ready for the last part of the biking tour;
wine tasting in Monteriggioni – approaching the castle was one of the most beautiful experiences;
lovely company – both Elena and Piero are great hosts, but I was happy to spend some time with other guests and share the fun with them!
Enjoy Tuscany on your bike adventure in Fall.. you'll love it!