Biking fall colors, perfumes & sites
A heartfelt welcome to Tuscany in fall. The best way to appreciate the change of the seasons, and take in the beauty of the Tuscan landscape is pedaling through the hills of Chianti. And here is Valentina Dainelli – ToomuchTuscany on our San Gimignano to Siena, sharing her personal view of fall.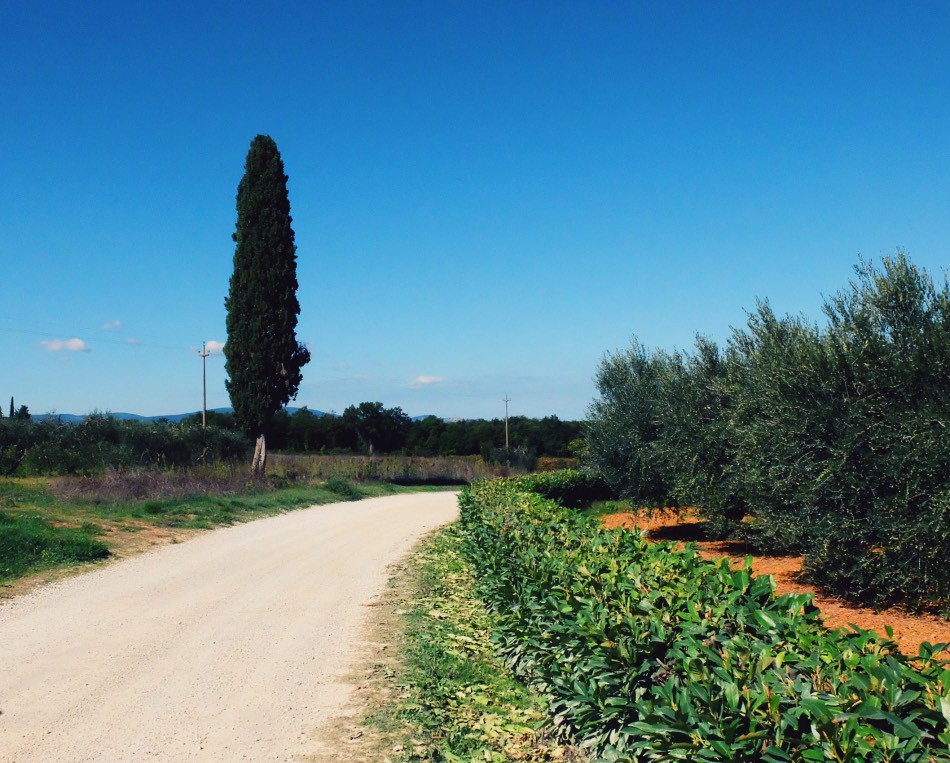 A month has passed since I was biking from San Gimignano to Siena on a sunny Autumn day and what a day! Thanks to the assistance of Elena and Piero of Bike Florence & Tuscany I had a great trip and experienced my beloved Tuscany in a different way. And when Elena and Piero asked to blog about my experience, I came up with 5 reasons (great) to take a bike tour in Tuscany.
The best way to go off-the-beaten-path
As you know I'm a fan of slow travel and off-the-beaten-path destinations, these are actually the main ingredients of this blog so biking is the ideal way to move around Tuscany. Riding a bike you pass through quiet and secondary roads, hidden trails out of the main crowds. You have the time to admire every nuance of Tuscan countryside seeing the treeline opening to a breathtaking panorama.
I could not forget my surprise and satisfaction to approach the walled castle of Monteriggioni: a postcard at every pedal! Simply impressive.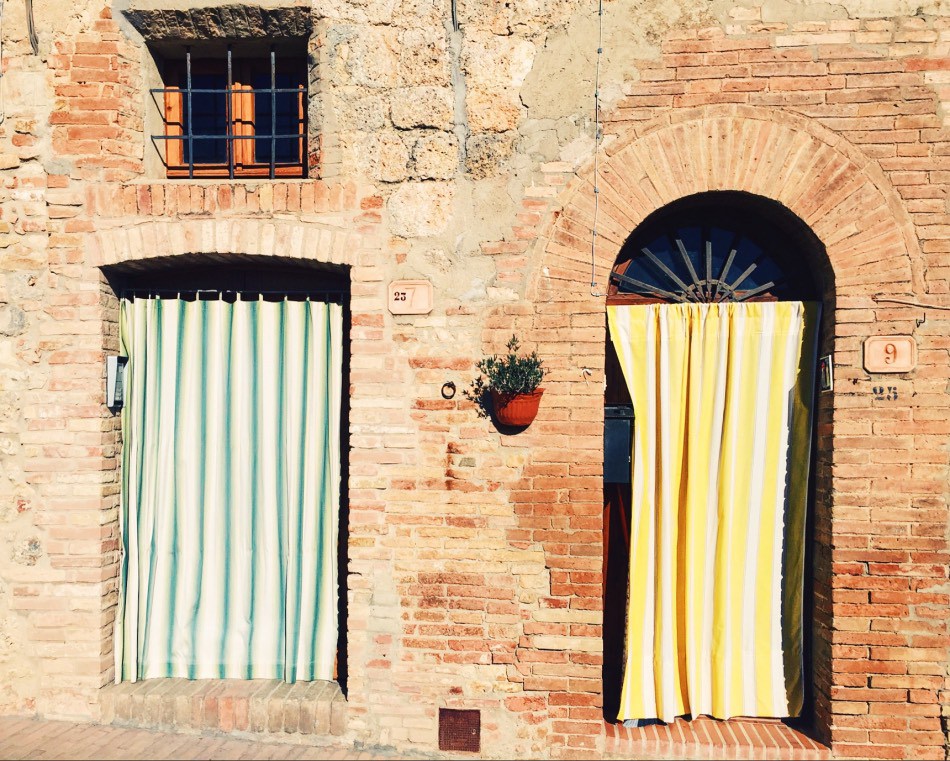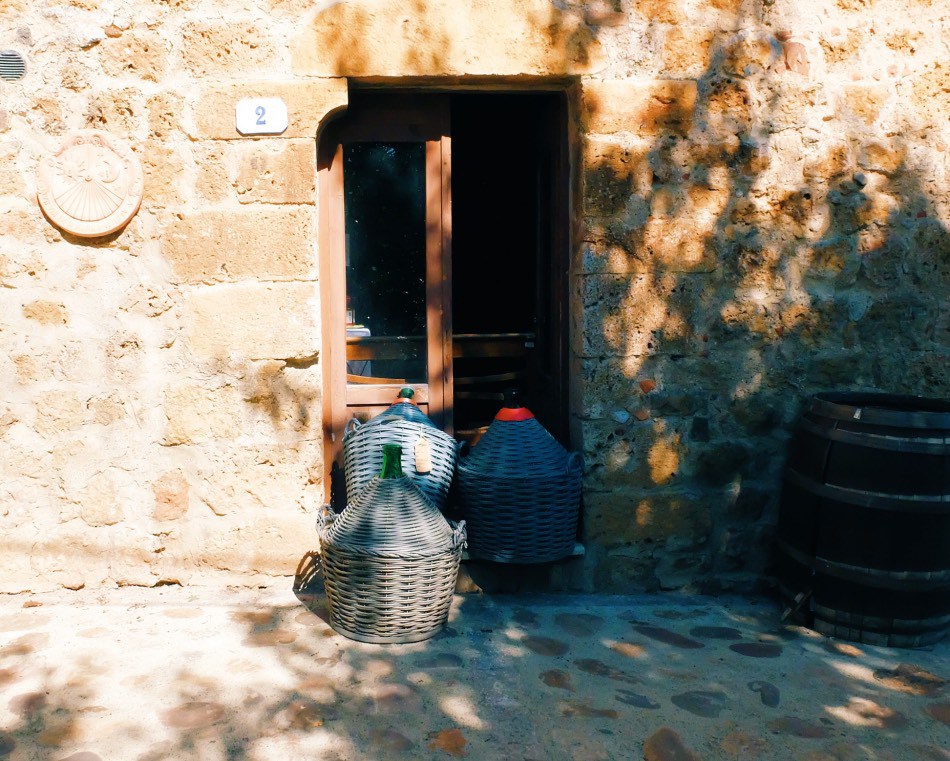 See the real Tuscany
Something I really loved about biking is the opportunity to stop every time I wanted and where I wanted to take pictures. This is not possible when driving, because roads are often narrow and there is no space to stop the car and take pictures.
In addition biking is something familiar for Tuscan people: my grandpa Gianfranco told me many times that he biked quite a lot when he was young; he used to bike from Tavernelle Val di Pesa to Florence almost every day to (about 20 miles) and from Tavarnelle to Barberino to meet his future wife, my grandma, Clara.
Food and wine, a good combine
When you visit Tuscany you have to eat our delicious food and drink wine. This is a must. By riding you could eat more and drink better because you'll exercise right after the meal and won't have to worry about driving after a couple of wine glasses.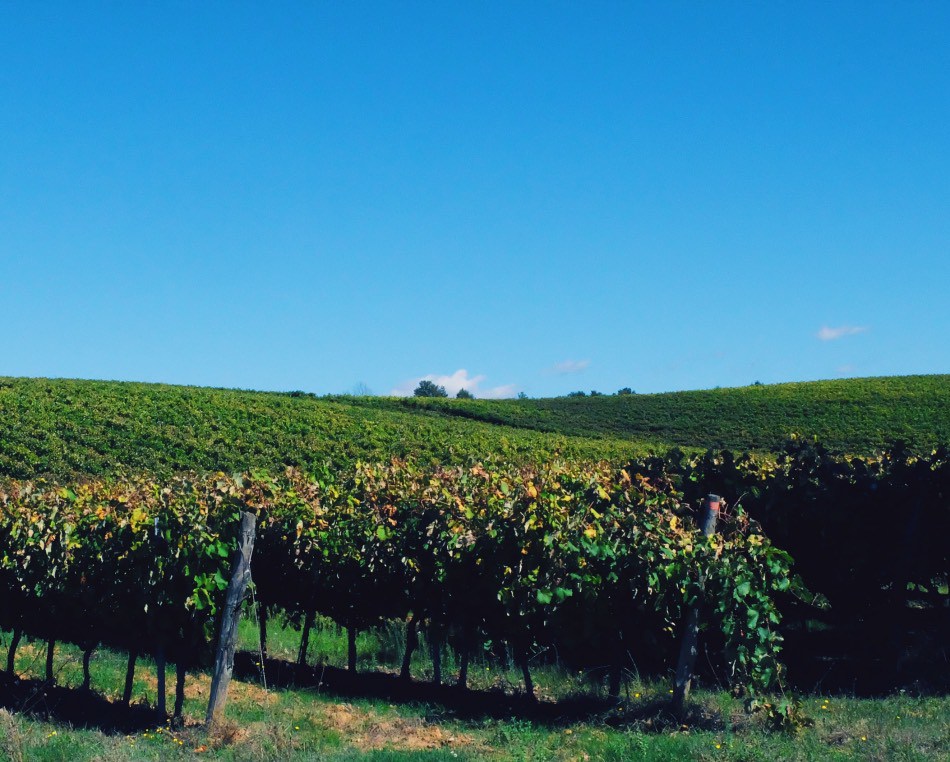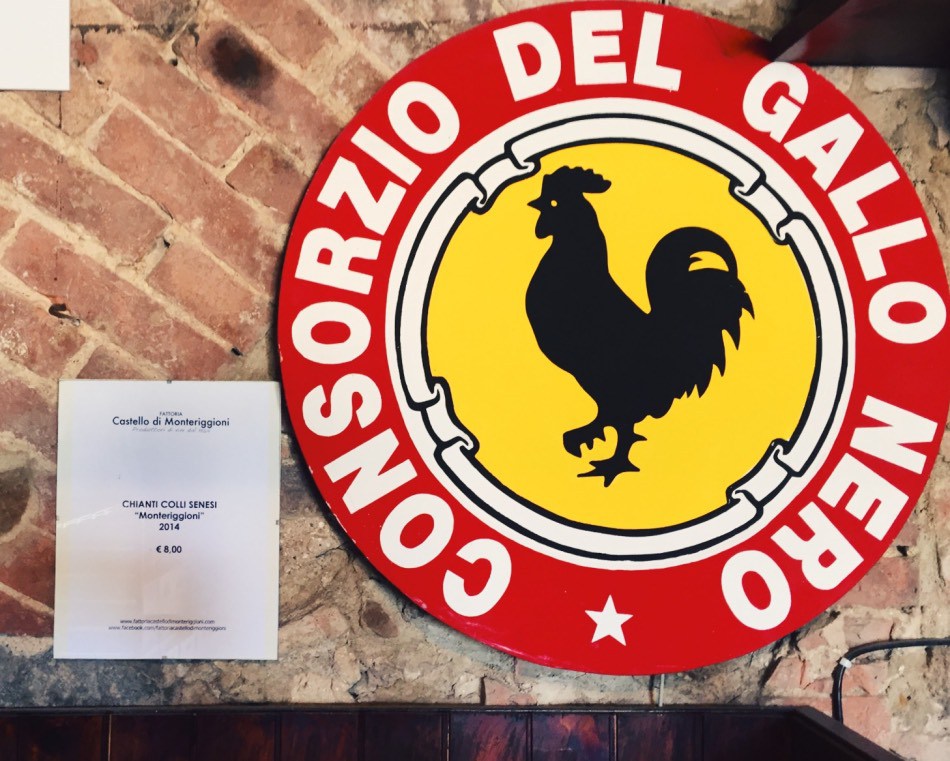 It's fun, it's an adventure
Yes, riding a bike it's fun! Feeling the wind on the face while going down the rolling hills of Siena countryside was exciting and fascinating. I felt free, I felt alive, I felt happy: this is biking in Tuscany!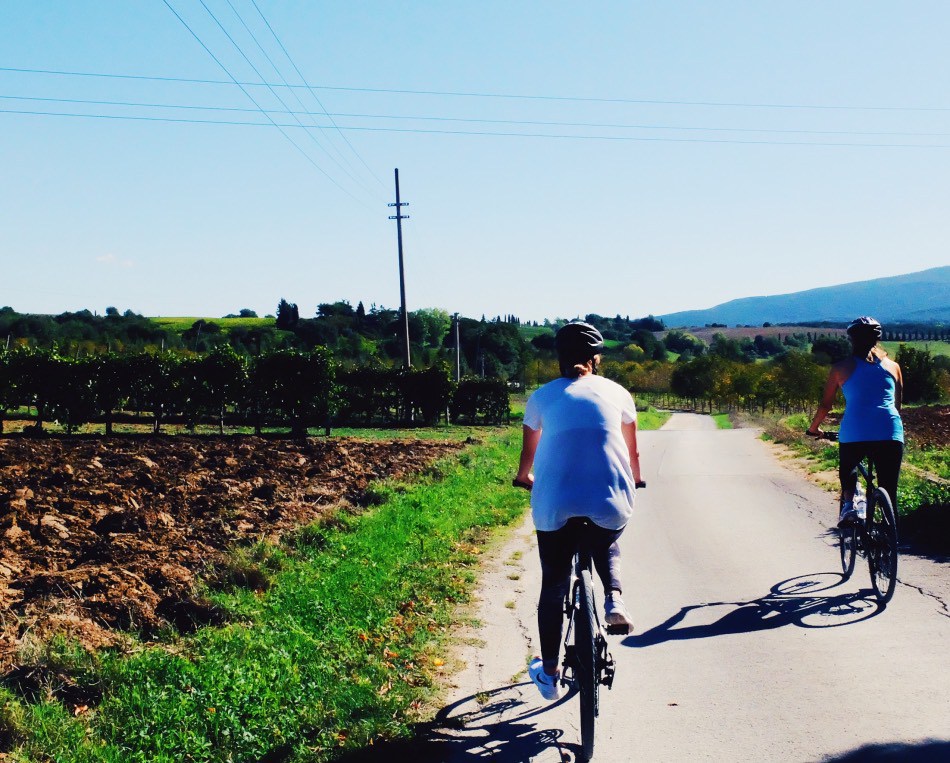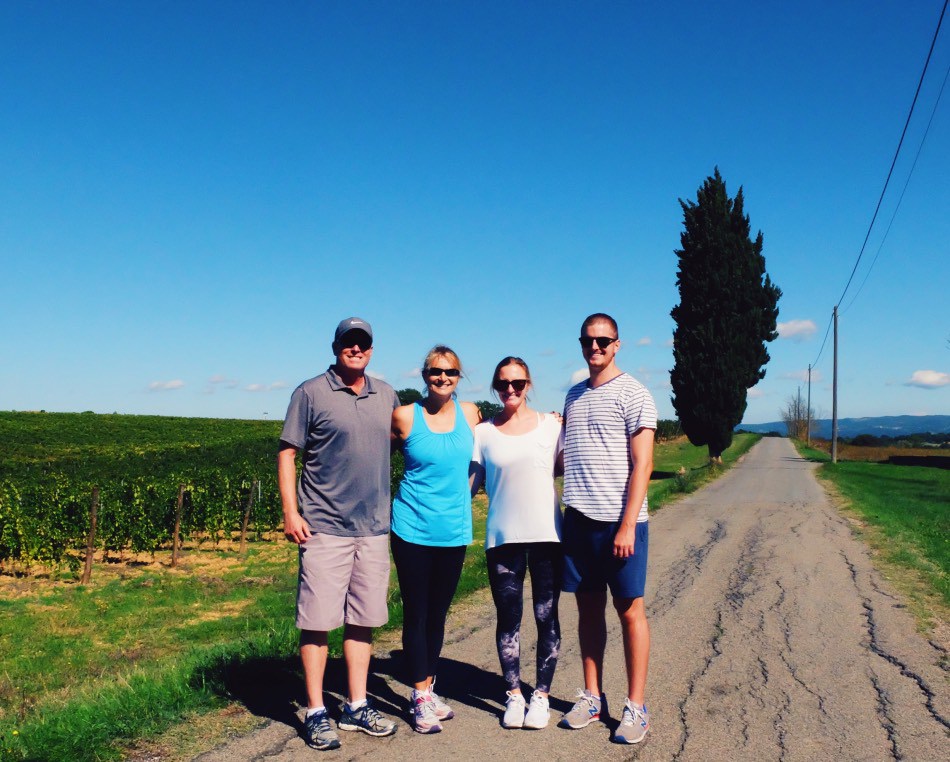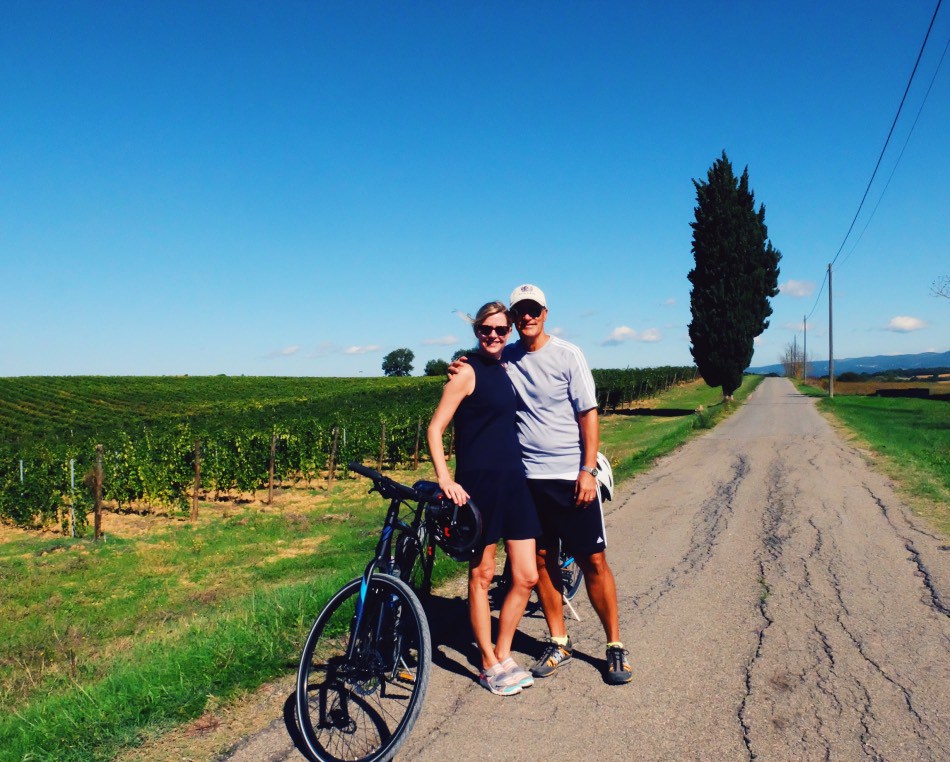 Feel like a local
When you take a bike tour I suggest you take a private tour or with a small group, so that you can have a personal guided tour with your local guides. The atmosphere will be more familiar and you'll have the chance to discover more about local culture.
TooMuchInformation
Bike in Florence & Tuscany is the small family-run company owned by Piero and Elena since 2013. They offer great day tours to bike in Tuscany suitable for all kind of bikers – I'm not a biker, neither an occasional biker but I biked and enjoyed it. What makes the difference with other biking companies are certainly the high-quality bicycles and the guide of Elena or Piero: yes they both bike with you to show you around and help you when you need.
What I really liked about the bike tour from San Gimignano to Siena in half day was:
biking off-the-beaten-path route – Piero and Elena personally chose the trail and found some of the most scenic roads in Siena surroundings, including part of the Francigena;
free time in San Gimignano and Siena – we started our tour with 1 hour free in San Gimignano, the medieval Manhattan, and then at the end of the tour we had two hours to visit the city of Siena;
merenda half way – they offer a small and energetic merenda (snack) halfway to have some rest and get ready for the last part of the biking tour;
wine tasting in Monteriggioni – approaching the castle was one of the most beautiful experience;
lovely company – both Elena and Piero are great hosts, but I was happy to spend some time with other guests and share the fun with them!
For more information, I suggest you mail directly to Elena and Piero here.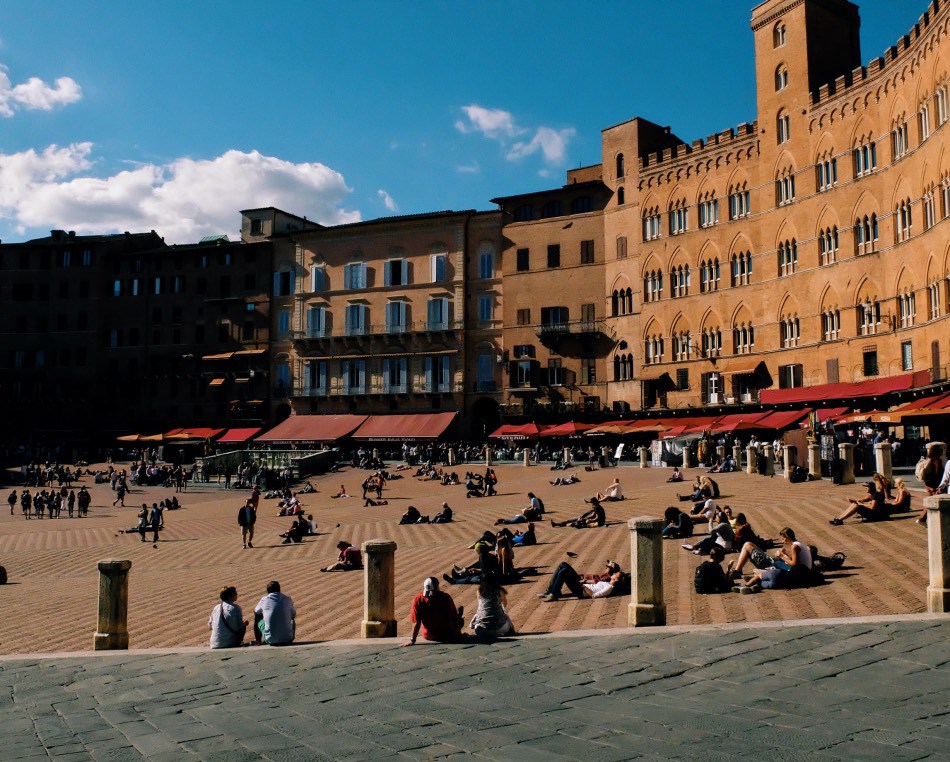 ---
Thank you, Valentina, for joining us, there is no better way to say "Welcome Autumn", than by biking in Tuscany!
These months, October and November, maybe the best time to visit Tuscany. On the tranquil and peaceful days of late fall, the colors of the countryside are warm and intense, shift to yellow, purple-red and soft shades of gold.
It is time for Tuscany to reveal its authentic nature to travelers. Florence, San Gimignano, Monteriggioni, the Chianti Medieval Villages and Siena are more filled with locals than tourists and the cuisine is at its freshest.
Taking the advantages of smaller crowds you will experience the pleasure of a relaxing bike ride along backroads painted with the colors of the falling leaves, and breathing in the beauty of Tuscany.
Enjoy Tuscany in Autumn, you'll love it!