Tuscany is bucket – list destination!
Biking in Tuscany is a great way to escape the busy cities all year round!
If you're looking for a way to experience the best of Tuscany without the crowds, biking in Tuscany is a great option.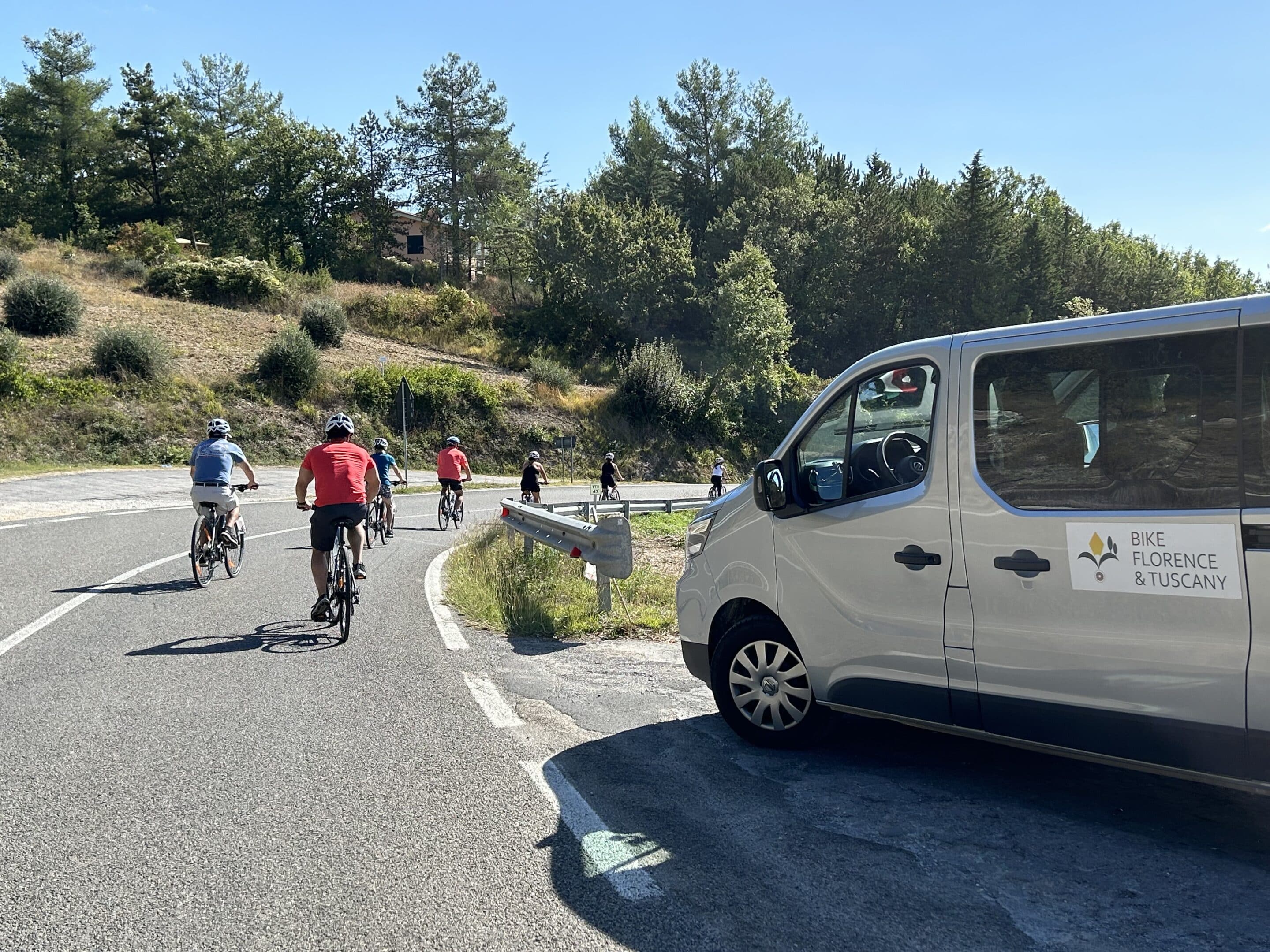 Explore the region at your own pace. Tuscany is a fantastic choice for a bike tour! Consider starting in Florence and exploring the scenic countryside, vineyards, and charming towns like Siena and San Gimignano. Look for local tour operators that offer guided cycling tours in Tuscany to make the most of your experience.
Get some exercise. Biking is a great way to get some exercise and enjoy the outdoors at the same time. The rolling hills of Tuscany provide a challenging but rewarding ride.
Also biking is a great way to burn calories and improve cardiovascular health. The number of calories burned depends on factors like your weight, speed, and duration of cycling. On average, it can range from 300 to 600 calories per hour.
Be more immersive. When you're biking, you're more connected to your surroundings than you would be in a car or on a bus. You can smell the flowers, feel the breeze on your face, and hear the birds singing.
Support local businesses. When you're biking through Tuscany, you'll likely pass through many small villages. Be sure to stop and patronize the local businesses, such as cafes, restaurants, and shops.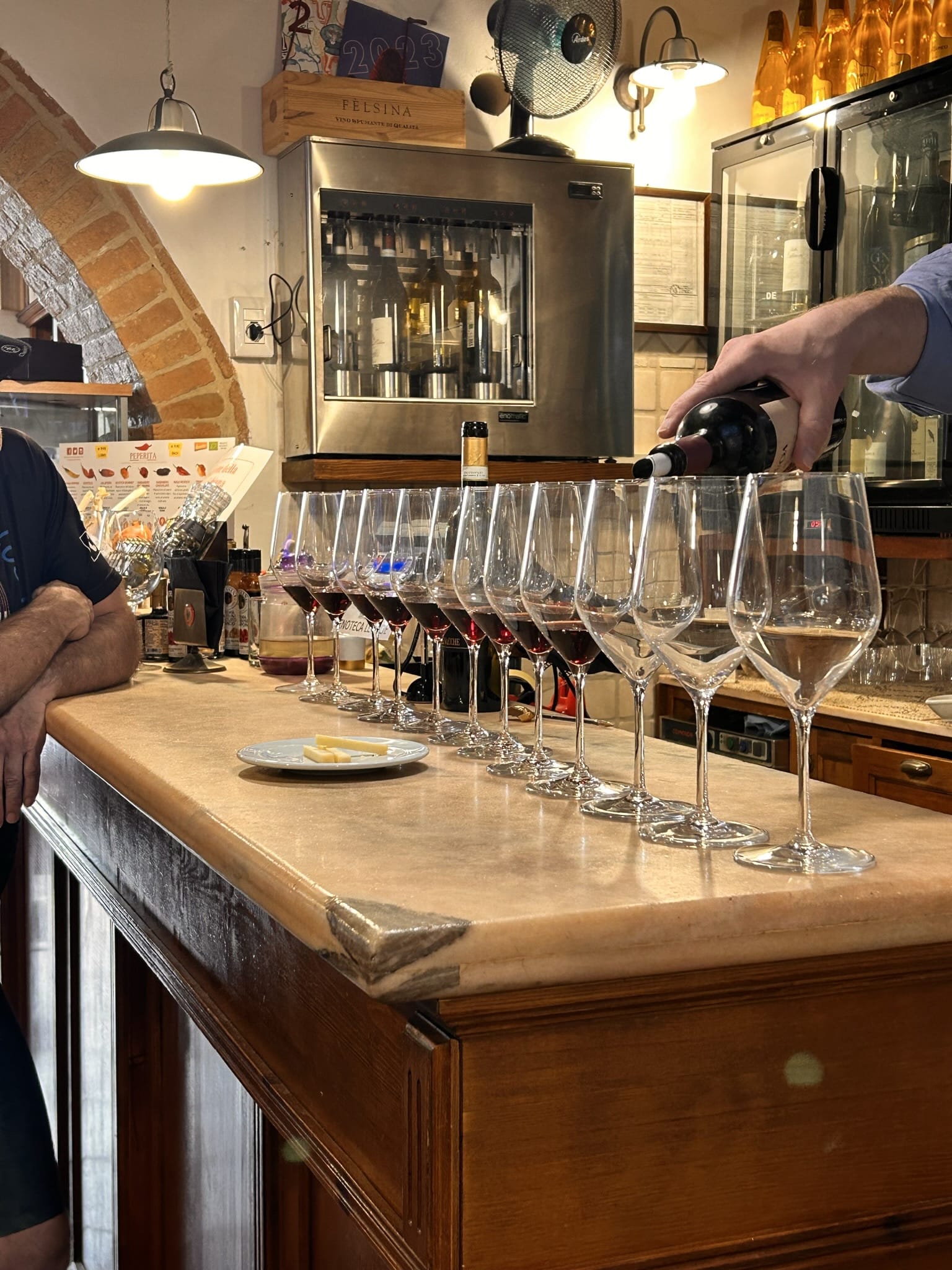 Types of bike tours in Tuscany
There are a number of different ways to bike in Tuscany. Guided tours are a great way to learn about the history and culture of the region, and they can also help you avoid getting lost.
If you're looking for a truly unique biking experience, consider a bespoke bike tour.
Opting for a bespoke bike tour offers a personalized experience tailored to your preferences, allowing you to explore specific destinations, set your own pace, and focus on your preferred interests, creating a unique and memorable biking adventure.
This is a great option if you want to explore a specific area of Tuscany or if you have a particular interest in history, art, or food.
Biking in Tuscany has become so popular over the years: make sure to do the right choice among so many offers you may find on line.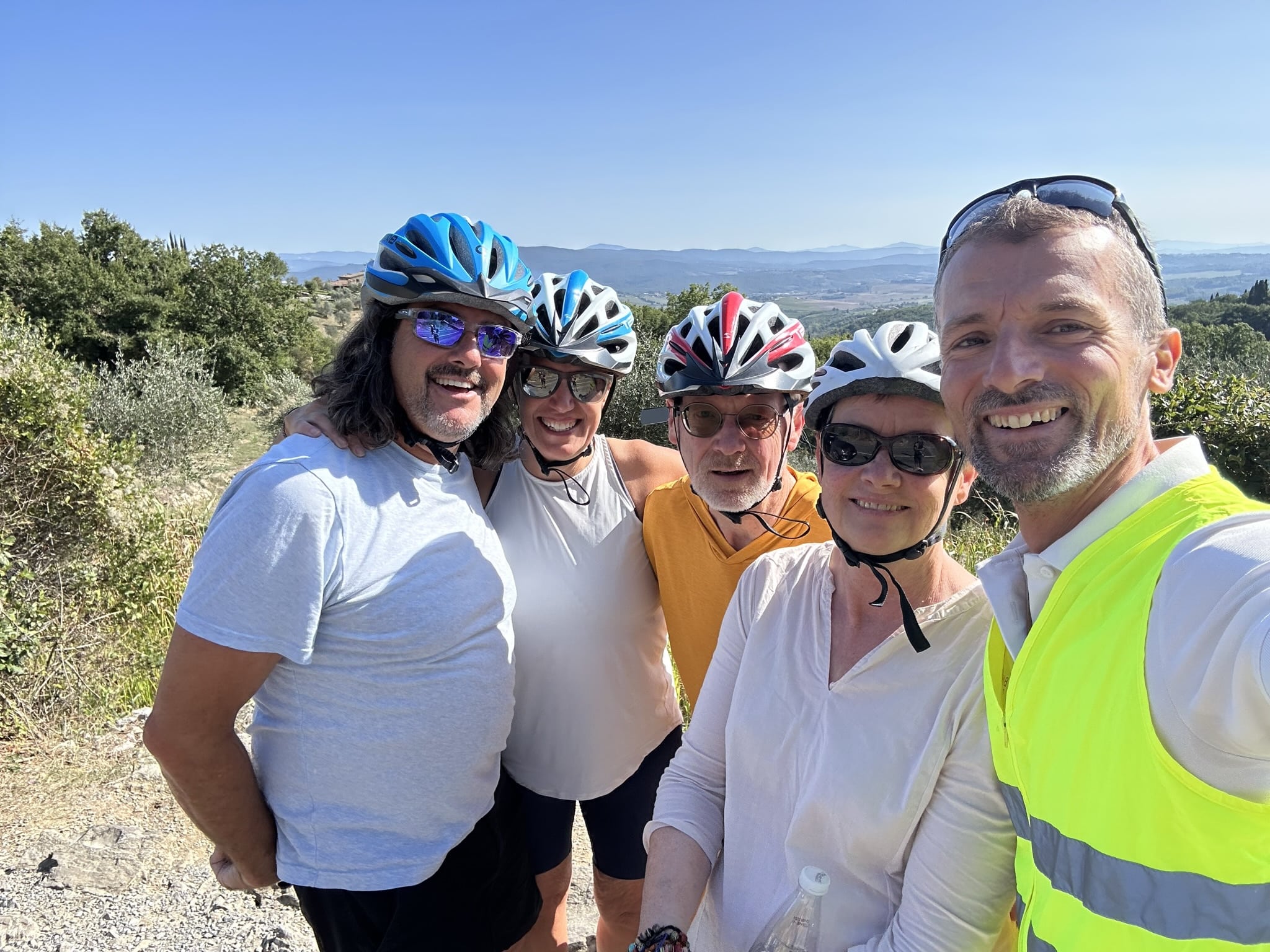 A guided bike tour offers a structured and curated experience, providing local insights, safety, and the chance to focus on the scenery while the guide handles logistics. It's a great way to explore and learn about a destination with the support of an experienced leader.
History and culture tours: These tours explore the region's rich history and culture, visiting medieval towns, art museums, and other historical sites.
Wine and food tours: These tours sample the delicious wines and foods of Tuscany, visiting vineyards, wineries, and restaurants
Biking in Tuscany is your dream?
Here are a few tips to throughly enjoy your days out:
Plan your route in advance. Tuscany is a large region with a lot of variety, so it's important to do some research before you set off. This will help you to find the right combo according to your time available and see everything you want to see.
Choose the right type of bike. If you're not sure what type of bike is right for you, talk to our local tour operator.
Get the right gear. In addition to a comfortable bike, you'll also need a helmet, a water bottle, and some snacks. You may also want to consider bringing a camera to capture your memories.
Be prepared for the hills. Tuscany is known for its rolling hills, so be prepared for some challenging climbs.
Choosing a small family-run company can offer a more personalized experience, a closer sense of community, and often a focus on quality and customer satisfaction. Additionally, supporting local businesses can contribute to the economic health of the community.
Testimonials
"I recently took a bespoke bike tour of Tuscany with Elena and Piero. It was an amazing experience! The tour was well-organized and the guide was knowledgeable and friendly. We saw some of the most beautiful scenery in Tuscany, and I learned a lot about the region's history and culture.

I would highly recommend this tour to anyone looking for a unique and unforgettable way to experience Tuscany." – Peter K.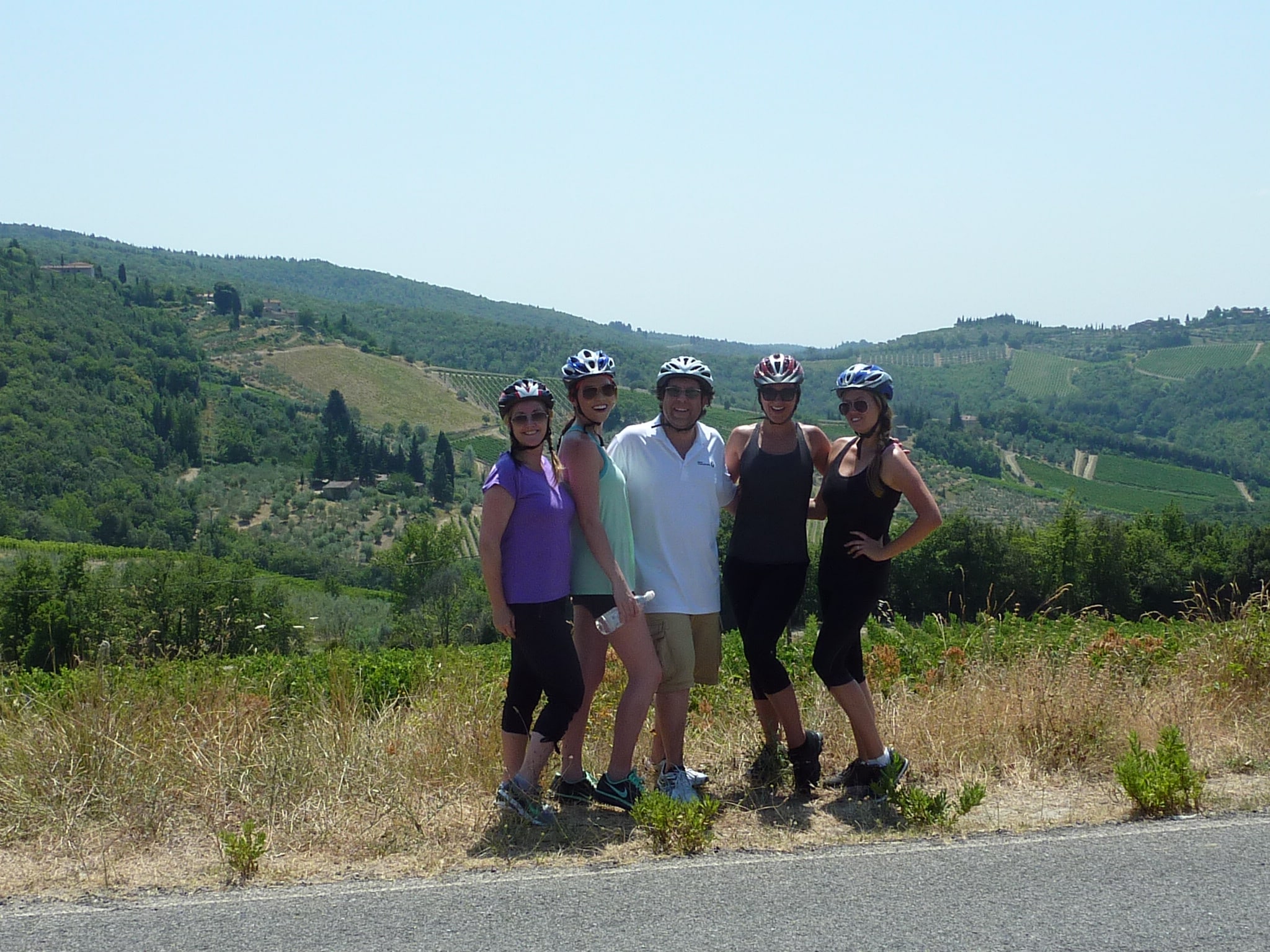 Safety first!
Here are some safety precautions to take when biking in Tuscany:
Choose your ideal tour keeping in mind your personal level of comfort .A van-supported tour offers convenience and flexibility, allowing you to focus on enjoying the journey while logistical aspects are taken care of. With a van, you can easily transport gear, have a base for breaks, and ensure a smoother travel experience.
Wear a helmet. This is the most important safety precaution you can take.
Be aware of your surroundings. Watch out for other cyclists, pedestrians, and cars.
Obey the rules of the road. This will help keep you safe and avoid getting a ticket.
Ready to escape the crowds and experience the best of Tuscany on two wheels?
Curious to learn more about our fully guided, van supported bespoke biking tour?
At Bike Florence&Tuscany we offer a variety of tour options suitable to your needs and biking attitudes.
Book your unforgettable Tuscany adventure!